When it comes to having no choice with the courts, the Laremy Tunsil domestic violence civil case pulls Hugh Freeze in against his will!!!
Find out why Ole Miss football coach Hugh Freeze says he does NOT want to testify in the Laremy Tunsil domestic violence civil case on the flip…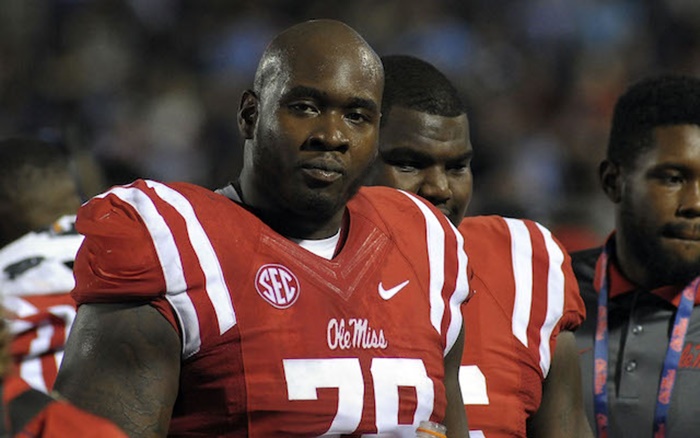 CelebNSports247.com has learned that coach Hugh Freeze says he does NOT want to testify in the Laremy Tunsil domestic violence civil case.
Freeze has concerns that his testimony might be used in an NCAA investigation against Laremy Tunsil and he feels like he's being pulled into the drama. If you recall after the NFL Draft, Tunsil reputation was tarnished by his jealous stepfather, who filed a lawsuit against him. His stepfather also claims that  claims Laremy beat him up back in 2015 — after he accused Laremy of violating NCAA rules.
The interesting question that is not being asked is what did his stepfather do, if any of this is true? We know a few stepfathers who abused our friends while they were in college and they were happy to leave when they could, but Laremy could have been fight for his life in self defense. Has anyone thought that the stepfather might be lying to sabotage his stepsons career and dreams?
TMZ reports:
For his part, Laremy ferociously disputes the allegations … claiming he only got physical with the stepdad after he saw the guy shove his mother during an argument.

The stepdad now wants to depose Laremy's college football coach Hugh Freeze — believing he has information that will help prove his story.

But Freeze doesn't want that to happen — and has filed court docs to block the deposition — in part because "at this time, the NCAA is considering allegations against the University and its football program, including allegations related to [Tunsil]."

He does not expand on the allegations.

Freeze says he's concerned that any information from the deposition could be accessed by NCAA investigators and possibly used against him … and he doesn't believe that's fair.

If the judge DOES force Freeze to testify, he at least wants the transcripts sealed to prevent the NCAA from getting their hands on it.
The judge has yet to rule.
Lets be honest if you saw some new man that you mom married get physical with her wouldn't you defend your mom and go after him? We feel the case is justified because Laremy didn't sit back and watch his mother be abused by his stepfather. His stepfather should be the one locked up and charged with domestic violence, NOT Laremy! Come on judge wake up and see the big picture. Serve justice and stop b-lls-tting!
We feel that there is way more behind all of this and no one is asking the right questions.
What do you think about Laremy Tunsil Domestic Violence Civil Case?
Photo: Justin Ford-USA TODAY Sports