Iggy Azalea has gone back to dating athletes!
Sorry Swaggy P, you've been officially replaced by a man in the NFL.
The "Kream" rapper just confirmed she's dating 26-year-old wide receiver and NFL superstar DeAndre Hopkins!!
Iggy Azalea went through hell with Nick Young after a very public and disastrous breakup, but it seems she's moved on from NBA player and is now setting her eyes on the NFL.
Continue on to get all the tea on the Houston Texans WR DeAndre Hopkins and Iggy Azalea smashing…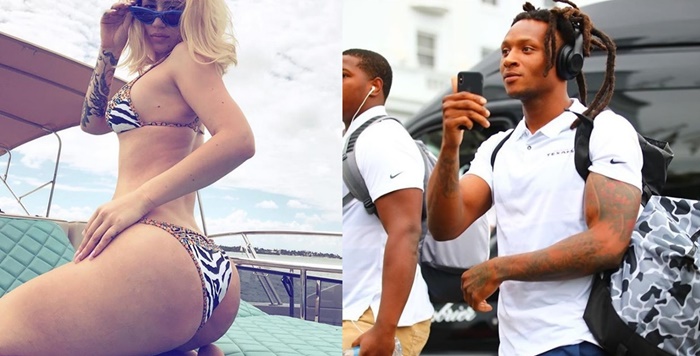 CelebNSports247.com has the latest tea on Iggy Azalea has upgraded from her boyish ex Nick Young to a real man, Houston Texans
These screenshots (courtesy of SportsGossip) suggest that rapper Iggy Azalea and Houston Texans WR DeAndre Hopkins are now an official couple. The Texans DeAndre Hopkins even confirms the two are dating.
Iggy said of Hopkins to Y100 in Miami:
J.J. Watts Channels his inner Incredible Hulk
Yeah, we're in a relationship!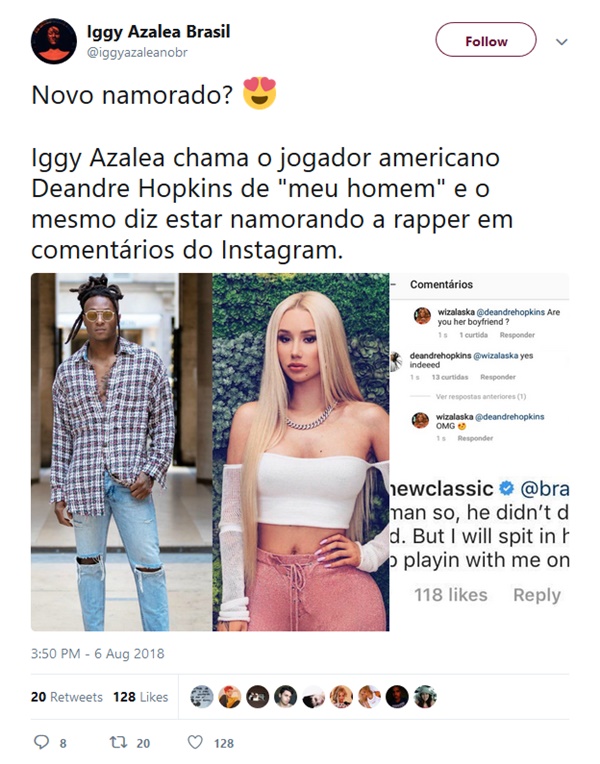 There had been rumors about the two for a week or so … especially after the Texans star was awfully flirty with her in some of his IG posts. But, now things are official — and one thing's for sure.
Wide Receiver Dez Bryant Possibly Heading to Cleveland
D-Hop better not cheat. We see how ugly things got with Swaggy P.
Take a look what Iggy is working with because Houston Texans wide receiver DeAndre is surely going down under on all that cake.