Jacksonville Jaguars defensive end Yannick Ngakoue, who is third in franchise history in sacks with 29.5… at age 24, made sure to attend the team's offseason conditioning program.
Jaguars defensive end Yannick Ngakoue was present for the kickoff of the offseason workout program despite being on a contract year. Read on…
View this post on Instagram
CelebNSports247.com reports that the Jacksonville Jaguars star pass-rusher Yannick Ngakoue made sure to be ready for his team despite entering a contract year.
While Jalen Ramsey is at home plugging his endorsement on Twitter, Yannick Ngakoue is making a name for himself at 24-years-old.
Yannick Ngakoue recently posted the video above paying tribute to Nipsey Hussle and at the same time explaining that he's been grinding and sacrificing all his life to do what he does.
You might say Yannick is a perfectionist, but the 24-year-old also trains in Jujitsu in his off time from the NFL field. He recently stated:
Different approach. Different Goals. – 91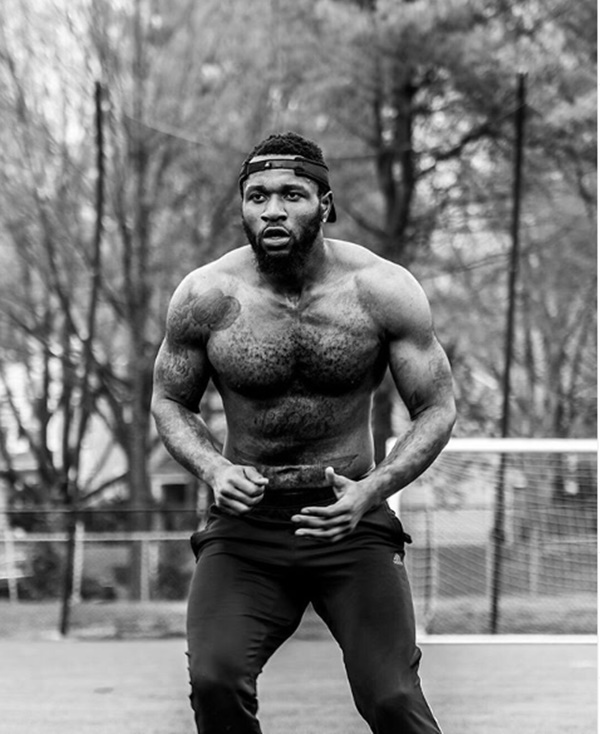 Meanwhile, Ian Rapoport reported on Yannick's carer and how he's making a name for himself on Twitter saying: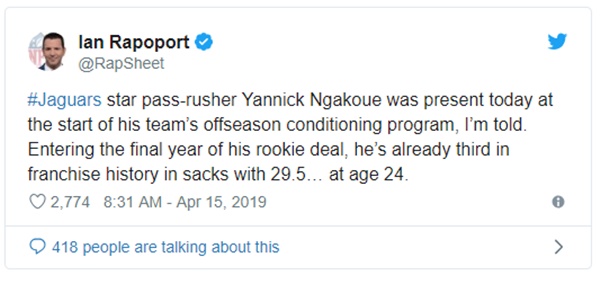 One thing for sure is Yannick Ngakoue is making sure that he is in top condition with his mind and body so he is ready to go 100 for the Jaguars in the 2019/20 season.
Ngakoue, 24, has been nothing short of solid since the Jags selected him in the third round of 2016's draft, averaging just under 10 sacks a season. In 2017, the young edge rusher was named to his first Pro Bowl after recording a career-high 12 sacks and 30 tackles. In 2018, teams began to key in on him after showing growth in 2016-17, which slowed him down a bit earlier in the year. But in the end, he was able to make 28 tackles and 9.5 sacks. – JaguarsWire