Jerry Stackhouse wife Ramirra knows how to werk it on the beach in Maui when it comes to doing Zumba. She previous told her followers on Instagram there was no Zumba, on vacay.
Read on because Jerry Stackhouse, 43, wife Ramirra couldn't help from getting her life with a little Zumba Beach session…
CelebNSports247.com has the latest from Jerry Stackhouse wife Ramirra who announce, "Sorry for the inconvenience, but I might bring back some authentic hula routines ?!"
That was short lived because Jerry Stackhouse is the head coach for the Raptors 905 (Toronto Raptors' NBA G League affiliate) wife was living her best life in Maui doing some gold old Zumba.
It appears there is nothing like Zumba on the beach because the Zumba teacher decided to hold a session and post it online from Maui.
Apparently, the Volceruptiontion on Hawaii is not effecting Ramirra on the beach in Maui.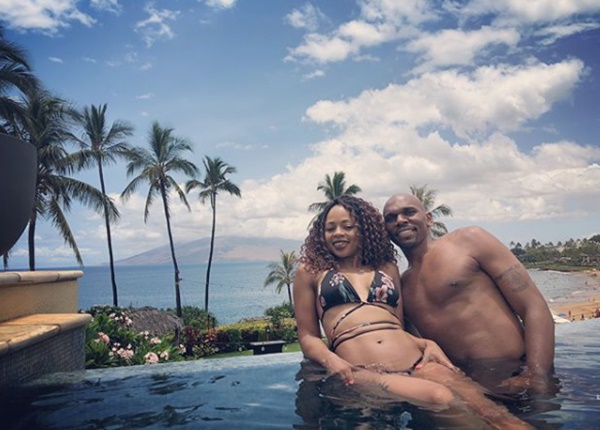 The volcano happens to be 118 miles away and on the other side of the big island.
Take a look at Jerry's wife Ramirra Stackhouse doing her Zumba in Maui.
Ramirra posted another Zumba session on the beaches of Maui at the Four Seasons.
Take a look:
In case you didn't know she is a licensed Zumba teacher in Suwanee, GA. If you want to learn how to Zumba head over to Ramirra Stackhouse website.