Bad news for Cookie Lyons aka actress Taraji Henson, because she was just dumped by her boyfriend and former NFL player Kelvin Hayden!!!
EDITOR UPDATE: CelebNMusic247.com has learned that Taraji and Kelvin NEVER SPLIT, it was all made up to throw fans and media off of their relationship. They just added a new member to their family. Read on…
Flip and find out what caused Kelvin Hayden to call it quits with Cookie Lyons…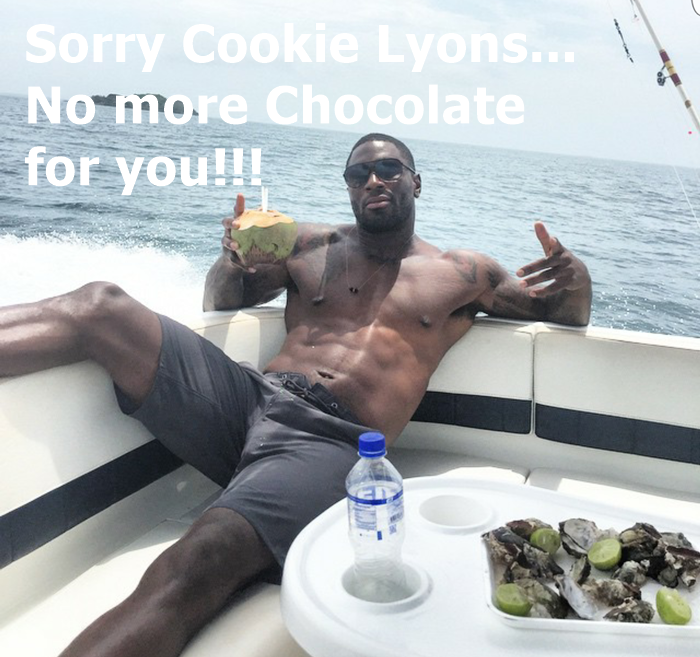 CelebNSports247.com has learned that Cookie Lyons got dumped by her hunk, Kelvin Hayden? It doesn't sound right, but in the real world Cookie is actually Taraji Henson.
Cookie is a fictional character, Taraji is not, and in real life everything is not a Cookie cutter relationship. We just got word that, Kelvin Hayden and Taraji P Henson are NO LONGER TOGETHER. Word is:
"[Kelvin] is dating a very pretty blonde from Chicago. They both live there, and Taraji lives in L.A.. [Kelvin] is a very successful businessman and he doesn't need any of Taraji's drama."
Dude is a free agent looking for a team, and now Cookie is a free agent looking for a new NFL'er. See the former cornerback Kelvin Darnell Hayden Jr. call it quits with Henson, because Kelvin has been living with another woman in Chicago.
[rpi]
Wait, who dumped who here?
You would think Taraji would dump Kelvin after learning about the other woman. Maybe he called it quits because the other woman is more serious about a relationship instead of Cookie Lyons?
The two has been dating for almost a year, but it has all come to and end just short of their December 1 year anniversary.
Henson, is again single.
Thoughts?