It appears Kendall Jenner is a jealous girlfriend because Ben Simmons is in the doghouse due to his ex Tinashe.
Read on to get the tea spill on Kendall Jenner pissed over Ben Simmons ex…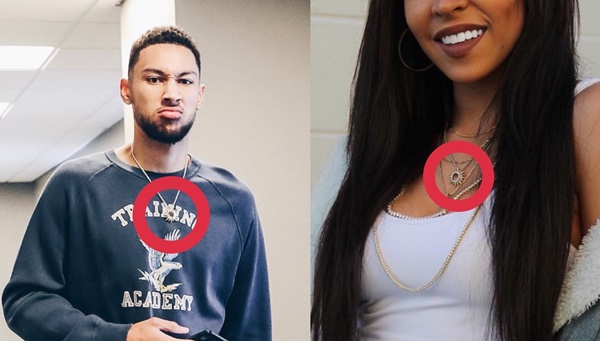 CelebNSports247.com reports that Ben Simmons girlfriend Kendall Jenner is jealous if her man speaks to his ex.
Here's the tea, Kendall Jenner and Ben Simmons on-again-off-again relationship it "complicated" after rumors swirled of both parties cheating.
See, the couple seems to be on then back together, but this time Kendall Jenner is allegedly "PISSED" with Simmons. Before Kendall — Simmons was dating singer Tinashe for a hot minute. Ben was advised by his team to break things off because of the 'Kardashian-type shit" but he didn't listen and now this is happening.
According to Sports Gossip, Jenner is upset with Simmons for wearing something from his previous relationship with Tinashe.

Back in February, we posted about the reigning Rookie of the Year, Ben Simmons, wearing a keepsake from one of his ex-girlfriends.

Ben used to go out with singer Tinashe, who also was seen wearing her necklace recently. It was a matching necklace gift they gave each other.

Apparently, when Kendall found out about it, she was none too pleased.

Looks like we got Ben in trouble, as the two have supposedly been fighting for the last several weeks.
A day after this story was posted, Tinashe posted a picture of her wearing the Same chain captioned :
Stay Pressed.