This week Tristan Thompson and Khloe Kardashian had blowout and Tristan basically told he it was over. Khloe Kardashian refused to let go and after a few days she was able to win him back, well sort of.
Here is what is being said about Tristan Thompson and Khloe Kardashian…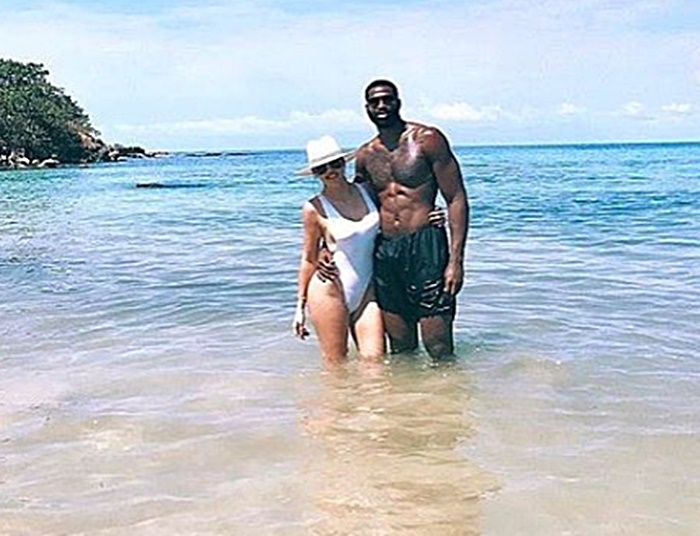 CelebNSports247.com has been hearing some conflicting reports on Tristan Thompson and Khloe Kardashian so we will catch you up on the latest tea being spilled.
A source leaked that Tristan Thompson and Khloe Kardashian had a blowout fight this week and Tristan ended up dumping Khloe for a second time. Her Prince Charming experienced a last-minute change of heart making the 32-year-old feel as if she was left at the altar.
If you recall we previously told you that Tristan wanted Khloe to pull it back during the Cavs vs Warriors finals and she didn't listen.
Now, an insider revealed to Life & Style:
"He got cold feet around the NBA Finals and called things off. Since he backed off so abruptly, Khloé feels as if she was left at the altar!"
Basically, The negative attention the relationship has brought the 26-year-old Cleveland Cavaliers player is starting to take its toll. Fans criticized Tristan and even said he's the next Lamar Odom. Everyone of Khloe's exes has come fourth and said that she was toxic to them and their careers. Even Shannon Sharpe weighed in and said Khloe was bad JuJu for any man in sports, and said that the Cavs lost because of her.
Talk about a bad rep with all the black men in the NBA. Anyways, the source revealed:
[rpi]
"Everyone kept talking about the 'Kardashian curse,' claiming that his fiancée is somehow to blame for his team's loss against the Golden State Warriors. He didn't play up to his potential and he got frustrated, then had a big blowup where he yelled at her that he wanted his space so he could focus on his career."
Of course, Khloe has been determined to make it work and is NOT even hearing what Tristan has to say. The wedding is currently off, but things have cooled down and the two are heard to be back together. Word is, Khloe "is dying to make it work," but right now "Tristan doesn't seem as convinced." He still loves Khloe and "doesn't want to throw it all away."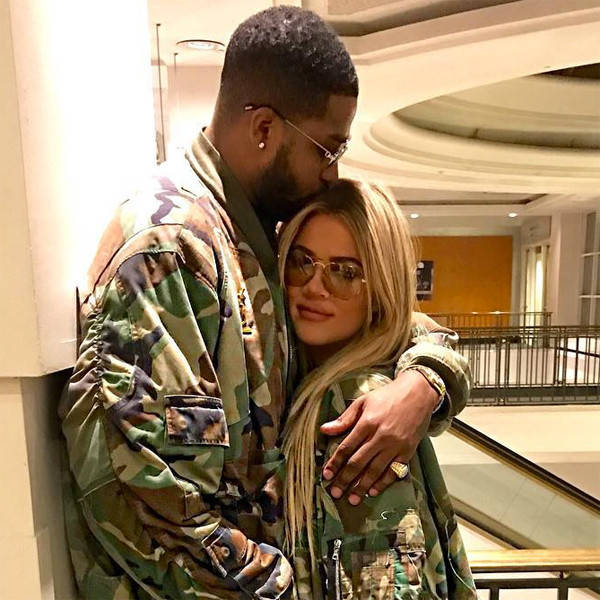 Meanwhile, Khloe's BFF Malika Haqq says that she is happy for Khloe. She said that she's noticed a big difference in Khloe's current relationship compared to her previous ones.
The 34-year-old reality star gushed:
"Tristan's a very grounded, sound human being that comes from a great family. I love his mother, by the way! Sometimes you recognize other people come from similar backgrounds that might work a little more closely to the way you were raised or the way you do things. Morals and boundaries and all those things are really important and I think that they have a lot of the same morals and goals in life. I think that's why their relationship is successful."
Haqq added:
"I am so happy for Khloe and Tristan. They're a match. They're great friends. Their relationship is incredibly effortless. It's what you want to be. The sky's the limit to me when it comes to their relationship. They can do anything as long as they stay exactly the way they are right now."
Funny how Malika is speaking on how great they are after the couple were on the verge of a split. Do you think Khloe asked Malika to tell E!, the channel that airs Keep Up With The Kardashians, to help cover up almost being dumped in the media?