Retired Los Angeles Lakers star, Kobe Bryant is finally gets his double jersey retirement ceremony. Following the ceremony, Kobe took to his social media to write his love letter to basketball.
During the halftime of Monday nights game, Kobe Bryant will get his double jersey retirement ceremony, no. 8 and no. 24. Read on and watch the video short Kobe Bryant Love Letter and puppet videos..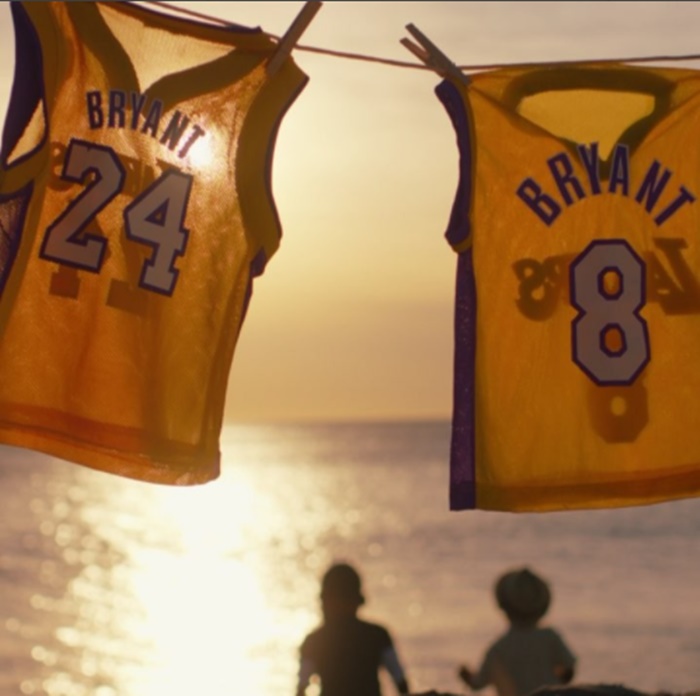 CelebNSports247.com has the latest on the Los Angeles Lakers retiring Kobe Bryant's No. 8 and No. 24 jerseys. On Monday during halftime against the Golden State Warriors the Lakers star was honored by fans as the raised his Jersey's into NBA history.
Kobe Bryant was joined by Magic Johnson, Jerry West and Shaquille O'Neal as he took the microphone and thanked the organization, his teammates, his fans and his family.
Following the ceremony, Bryant wasted no time in posting his Kobe Bryant Love Letter to basketball video along with this caption:
"My love letter to basketball, Directed & Animated by @GlenKeanePrd, Original Score by John Williams. Link in bio."
Take a look at the Black Mamba's emotional video Kobe Bryant Love Letter below:
His video posting didn't stop there. Kobe also posted two more puppeteer videos that are utterly comical.
[rpi]
The first is Kobe and LeBron on a beach talking about his two jersey's being retired and how LeBron is lucky he only has one. It was a dig. #LOL
Watch:
LeBron posted this video of his puppet self and Kobe's puppet self talking about his double jersey once again:
King James writes:
"I seriously can't with @kobebryant! I just wanna enjoy this little bit of sunshine before I'm due in Milwaukee tomorrow night and all he wants to talk about is 2 jerseys! 8/24!! ? #Mamba? #Ko8e24RaftersForever"
Then there is this one about Lakers fans trying to figure out which Kobe Bryant jersey was the better, no. 8 or no. 24?
What did you think of the Kobe Bryant Love Letter video?