Ex Pittsburgh Steeler Kordell Stewart recalls the gay rumor that has continued to shadow his life. Stewart tells Steve Harvey it was PURE HATERISM!!!
Flip and see what Kordell Stewart tells Steve Harvey about how the gay rumors started…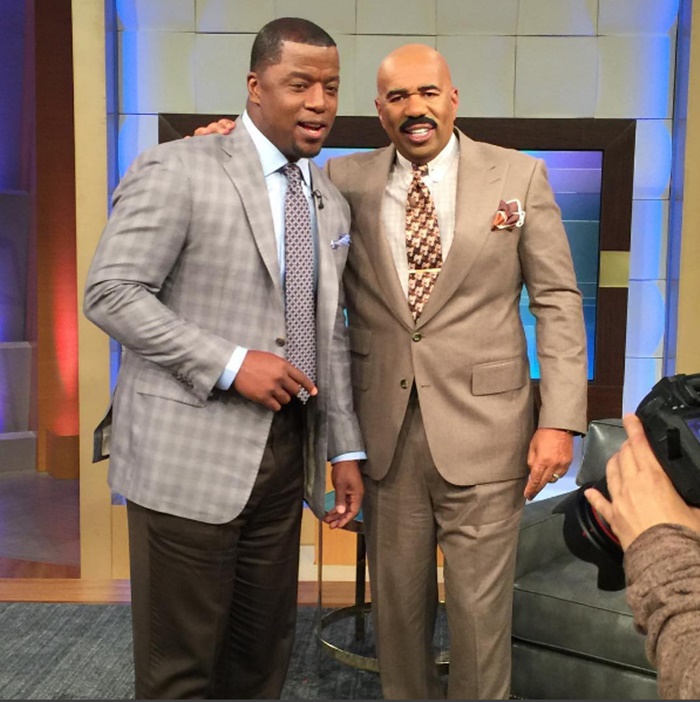 CelebNSports247.com has this report on Kordell Stewart who is SETTING THE RECORD STRAIGHT the he is NOT GAY!
Kordell Stewart has written a new book written by titled "Truth: The Kordell Stewart Story." In the book, Kordell explains how the gay rumors started, and how it has been a dark cloud over his career.
Kordell, who was married to Real Housewives of Altanta star Porsha Williams, says that the rumors started swirling in the 90s.
Kordell Stewart DEBUNKS GAY RUMORS:
According to Stewart, a man called him, asking about him being serviced in a park by a transvestite. He says that he was baffled by what he had heard.

He later learned that the rumors was that he was caught in Schenley Park, an area park frequented by gay men, in a compromising position with a transvestite. He also learned the RUMOR claims the star quarterback was caught by an officer who swept the incident under the rug.

As for Kordell, the gay rumors have plagued Stewart for much of his NFL career. To this day, it is something that he still adamantly denies.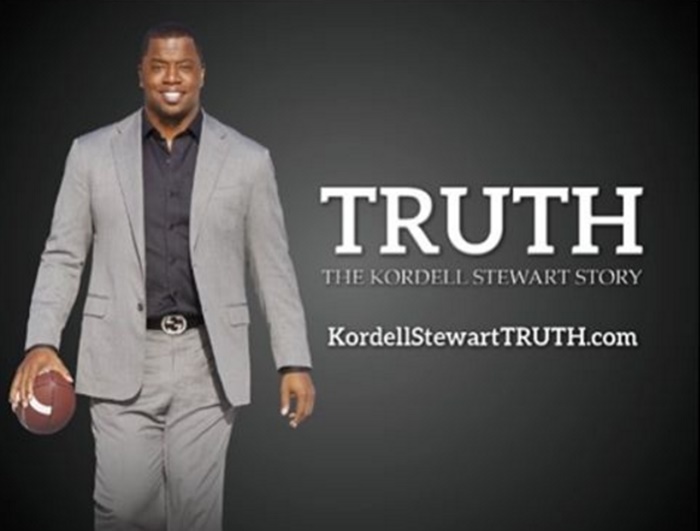 Kordell tells Steve Harvey:
"First of all, when in the world have I gone to jail in Pittsburgh, because there's no record."

"I don't care if it's 10, 20, 30 years. If it happened, it would be documented, let alone being with a transvestite. Now, each his own, Steve. Trust me when I tell you, but the life I started and live with my family…the thing I understood about life, is when God created the heaven and earth, he created Adam and Eve. That's all I know."
Checkout what he told Steve Harvey:
Kordell Stewart Weighs in on Porsha:
Kordell had nothing nice to say about his ex-wife Porsha Williams. He tells Steve Harvey:
"What I've seen of my ex as of lately, conducting herself, just imagine if we was together for five more years with two children. That wouldn't have been good."
He blames Porsha's maturity level for the divorce:
 "I want a woman Steve. I don't want a child that's trying to play the role of a woman. Someone that's strong and can stand her own ground."
Kordell Stewart has been dealing with gay rumors for a very long time. His teammates have been interviewed about it. His ex-wife (Porsha) has made claims about it, but it seems Kordell has been defending himself for the majority of his career.
Watch the clips from his Steve Harvey interview below: