The veterans continue to flock South West to Los Angeles, the home of the Lakers!
It appears that there has been a shift in the NBA as the Lakers are now gearing up to be the new NBA Champions in the coming years. The Lakers just signed Jared Dudley. Read on…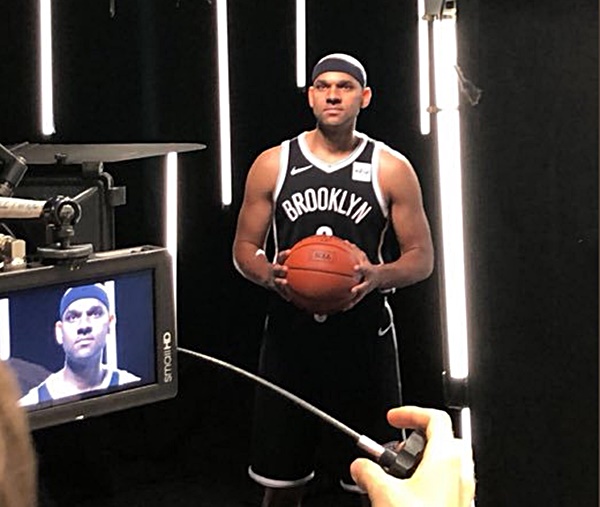 CelebNSports247.com reports that ESPN's Adrian Wojnarowski took to social media to report that former Brooklyn Nets forward Jared Dudley is signing a one-year, $2.6 million deal with the Lakers.
ESPN's Adrian Wojnarowski reported Tuesday evening:
Free-agent Jared Dudley has agreed to a one-year, $2.6M deal with the Los Angeles Lakers, agent Mark Bartelstein of Priority Sports tells ESPN.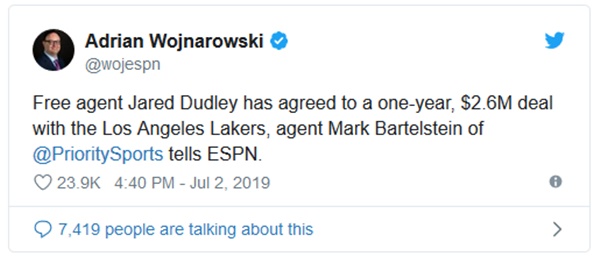 What does Jared bring to the Lakers?
Dudley, most recently known for his actions in the first-round series against the Philadelphia 76ers, shot 35.1% from three and averaged 5.9 points, 2.6 rebounds, and 1.4 assists in a little under 21 minutes per game last year.
The Lakers are hoping Dudley is a piece to help space the floor for LeBron James, Anthony Davis, and hopeful potential signee Kawhi Leonard. However, if Leonard pivots toward the Clippers or Raptors, the Lakers will definitely need Dudley to step into a larger role next season.
Take a look at Dudley at his best:
BEN VS. DUDLEY IS GETTING GOOD ? pic.twitter.com/ObOeW3vzK4

— Bleacher Report (@BleacherReport) April 20, 2019
Jared Dudley vs. EVERYBODY pic.twitter.com/FIvi0NOdOJ

— Bleacher Report (@BleacherReport) April 20, 2019
The Lakers have been working to get LeBron James' the right set of players around him to make the team come together and WIN WIN WIN.
Dudley is a good acquisition to accomplish that goal. Plus, he's a great locker room presence and has a ton of experience in the NBA.