If you recall many members of the Kardashian family were feeling some type of way about Lamar Odom's Tell-ALL-book.
Well, now that the book is out, Lamar Odom reached out to Khloe Kardashian following the Tell-All-book release to easy her stress.
What we are hearing is that Lamar Odom is putting his money where his mouth is, sending a gift to his ex-wife Khloe Kardashian in the midst of his apologies. Read on…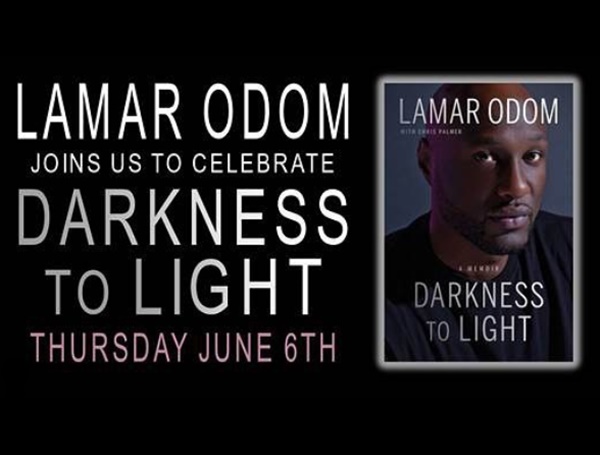 CelebNSports247.com reports that Lamar Odom reveals some of the most painful parts of his past recently with the release of his tell-all memoir Darkness to Light.
Apparently, Lamar Odom spares no detail in the story of his unfaithfulness to Khloe Kardashian. it was reported that the Kardashian/Jenner family worried about what information Odom might reveal about them.
Lamar Odom Tell-All-Book is highly anticipated since Odom is expected to open up about his struggles with drug addiction, his marriage with Khloe Kardashian and what led to the former couple getting divorced.
PopCulture reports:
Odom and Kardashian had a famously amicable split. However, in spite of all the NBA player's indiscretions, Odom touches on his descent into the darkness of drug addiction and hard partying and spending a lot of time at the infamous Love Ranch brothel in Nevada during his marriage to Kardashian.

Odom's book details his early life and his rise to prominence within the NBA, as well as his life under the microscope. The athlete takes fans inside the drama and pressure of public life, revealing how an unprepared person can fall victim to vices.

From there, he explores his road to recovery, which he admits is ongoing. Odom did a wide-ranging press tour for the book, appearing everywhere from the evening news to The View to discuss its contents.
At the end of the day, Khloe is still probably afraid of what will be revealed about herself and her family.
Here is why:
She is terrified that (Odom is) going to portray her as a heartless woman who used her husband's near-death experience to boost ratings.