Cleveland Cavaliers LeBron James crowns himself 'King of New York.' Though LeBron is also the KING of subliminal and passive aggressive shots.
Read on to get the tea spilling on LeBron James who Enes Kanter said he doesn't care whether LeBron is 'King, Queen, or Princess James! Read on…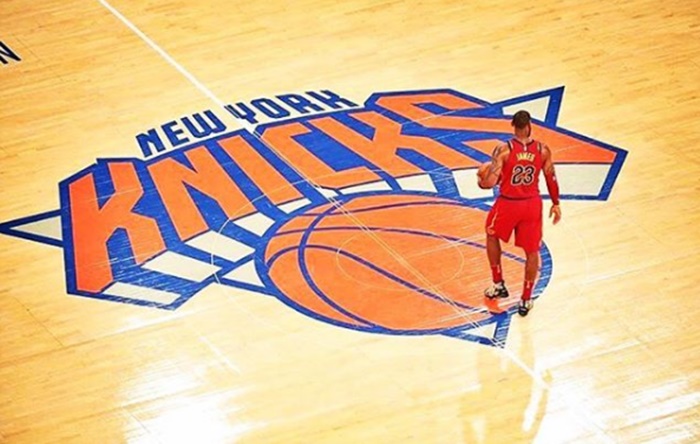 CelebNSports247.com has learned in lieu of his performance in Cleveland's 104-101 win over the New York Knicks on Monday night at the famed Madison Square Garden – The Cavs superstar LeBron James declare himself "the King of New York."
LeBron James writes while thanking Knicks fans:
"You're welcome.. ?of NY #myfavoriteplayground #striveforgreatness?"
It was an obvious jab at New York Knicks baller Enes Kanter who got into it with LeBron over the weekend. In addition to LeBron dubbing himself King, Bleacher Report did a feature on the Cavs superstar.
Check what James told B/R Mag about Isaiah Thomas:
"It's been a while since I've had that clear-cut guy who can get guys involved but also score at the same time. But it's fine. It's something that our team will make an adjustment to."
He added:
"I look forward to when IT returns, whenever that happens, to give me a break here and there, where I know he can run the offense and control a quarter or two, or a game if need be."
You never know with LeBron, but everything he says is calculated.  We should expect digs at Kyrie Irving soon…
Thoughts?