Buffalo Bills running back LeSean McCoy denies allegations that he beat up his ex-GF stating the claims are "totally baseless and offensive!"
Read on to get all the details on LeSean McCoy…
CelebNSports247.com has the latest on LeSean McCoy who recently SUED the woman in an effort to kick her out of the home.
She retaliated on Monday with photos of her brutally beaten face which reminds us of the Rihanna photos after Chris Brown attacked her back in the day.
On Monday morning photos of a bloody Delicia Cordon surfaced in what appears to be a hospital bed. De's friend posted on Instagram pointing the finger squarely at McCoy saying:
THE DEVIL!!! YOU ARE AN ANIMAL!!
Cordon is taking things a step further trying to RUIN his NFL career claiming that he's been using illegal drugs, steroids and viciously beat up his son and their dog.
Now, McCoy has taken to social media stating:
For the record, the totally baseless and offensive claims made against me today on social media are completely false. Furthermore, I have not had any direct contact with any of the people involved in months.
TMZ Sports reports:
EMTs responded to a home on Delicia's street early Monday morning, but they would not reveal details about the situation. however, it was also revealed that LeSean and Delicia have had a contentious relationship for a while. In fact, McCoy went to court in June seeking to get a judge's order forcing to her to move out of a home he owns in Alpharetta, Georgia.

According to court docs, McCoy wrote:

The defendant is the ex-girlfriend of owner/plaintiff and refuses to leave.

It seems to be getting really messy because LeSean also wanted the judge to force Delicia to return all of his items that were in her possession. On the flip, Delicia told the court McCoy had discussed marriage with her back on May 28 and gave her a "substantial gift." The next day, while she was gone, Delicia claims LeSean had some of his friends, family members, and other crew remove her furniture and furnishings without her knowledge. When she saw things going down on a live security cam feed, she immediately called the police and they stopped McCoy's people from hauling her stuff away. Things apparently are getting nastier by the moment.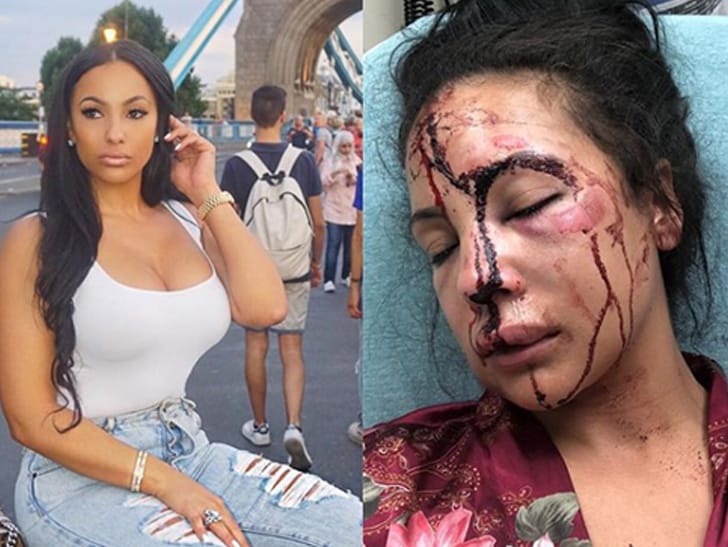 We will keep you posted as the story is developing…