Here we go again or not! According to reports, Le'Veon Bell is generating controversy with The Jets! But is that truly accurate?
Well, we believe the "so-called" Le'Veon Bell controversy claims is just media hype because he has responded to the claims that he's been MIA for The Jets voluntary workouts. Read on…
View this post on Instagram
CelebNSports247.com reports that one sports outlet is claiming that a few months after signing his $13.125 million-per-year deal with the Jets, Bell already has called into question his level of commitment.
The site claims that Le'Veon Bell has been skipping several weeks of the offseason program, including a minicamp.
SportingNews reports:
Granted, Bell has not missed New York's mandatory minicamp, set for June 4-6, or the Jets' OTA sessions that begin in two weeks. And he surely will be at training camp to avoid major fines.

They also added for a player who sat out the entire 2018 season during his contract dispute with the Steelers, his offseason program absence sends a bad message to his new coaches and teammates. Bell should be sweating through strength and conditioning activities with the guys, working hard to learn new Jets coach Adam Gase's offense and beginning to get in sync with quarterback Sam Darnold and New York's offensive line.
That is great reporting when it comes to stirring the pot, but Le'Veon Bell took to social media on Monday to DEAD the RUMORS that he is sending a bad message to the team.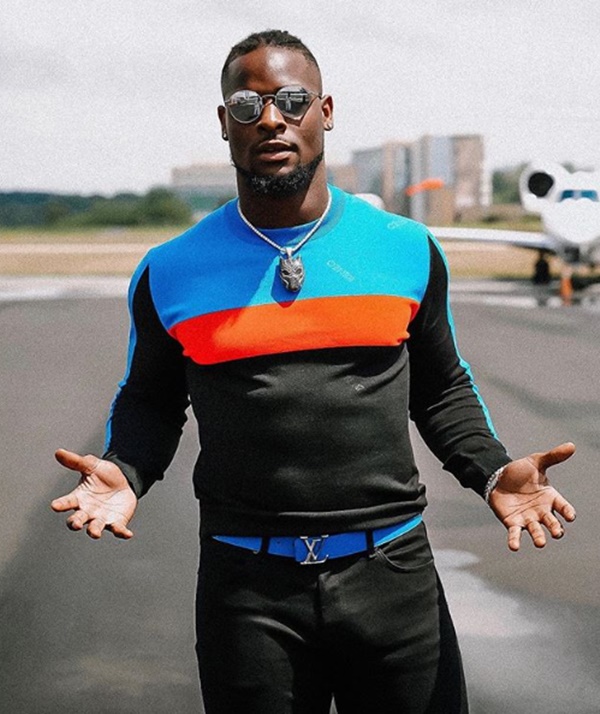 Is Le'Veon Bell training?
See, Bell is working out just as hard as his team with Pete Bommarito in South Beach Florida.
Le'Veon Bell writes:
They say if it ain't broke, don't fix it.
Contrary to the claims that Ty Montgomery was replacing Bell, and that Le'Veon is sending a bad message to the Jets this week he took to social media to respond.
He had this to say:
When it's time to play football, I got to stick to the formula that works for me to be the best player I can be. I'm not just tryna win football games. I want a ring. I'll take the heat right now. Everybody will forget about that once January comes around.
He posted this Insta-video to let everyone know he's ready: