Los Angeles Lakers point guard Lonzo Ball, brother LiAngelo Ball has officially SCREWED UP! LiAngelo was arrested in China for allegedly shoplifting!
What in the Balls is going on here? Read on to learn more on Lonzo Ball, brother LiAngelo Ball….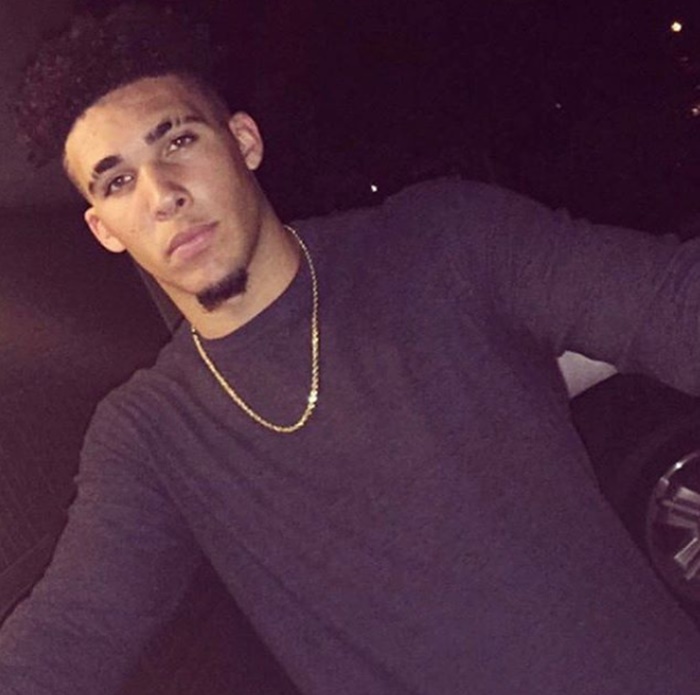 CelebNSports247.com has learned that three members of the UCLA Bruins basketball team were arrested in China for allegedly shoplifting, via ESPN.com's Jeff Goodman.
Talk about screwing up MAJOR!
Atlanta Journal-Constitution's Ken Sugiura reported Chinese police also arrested freshman forward Cody Riley and freshman forward Jalen Hill.

What is even more pathetic is that the three athletes are reportedly among the UCLA players facing legal trouble. The alleged theft occurred at a Louis Vuitton location near the hotel the team was staying at.
[rpi]
The arrests come days before the Bruins open their season against the Georgia Tech Yellow Jackets on Friday at 11:30 p.m. ET in Shanghai, China.

Authorities also searched the UCLA team bus and ordered the Bruins players to return to the hotel. In addition, Chinese police questioned three players from the Yellow Jackets before releasing them.
UCLA spokesman Alex Timiraos said in a statement provided to Sugiura:
"We are aware of the matter involving UCLA student-athletes, and we are gathering more information."
This is completely embarrassing to UCLA and the USA. Having players who act like degenerates while in foreign countries is disgusting. Big whoop its a Louis Vuitton bag. If you can't buy, don't steal it, work hard, get in the NBA and buy one then.
We are truly disappointed in these three players.
We wonder what his Big Baller Brand father LaVar Ball is doing about now? Do you think he is PISSED?