Paps got a eye full of the world famous skiing champion Lindsey Vonn after her Kitty Kat was caught by photogs snapping photos of her at the Los Angeles Dodgers Foundation Blue Diamond gala!!!
Flip and checkout Lindsey Vonn and the embarrassing moment that is all over social media…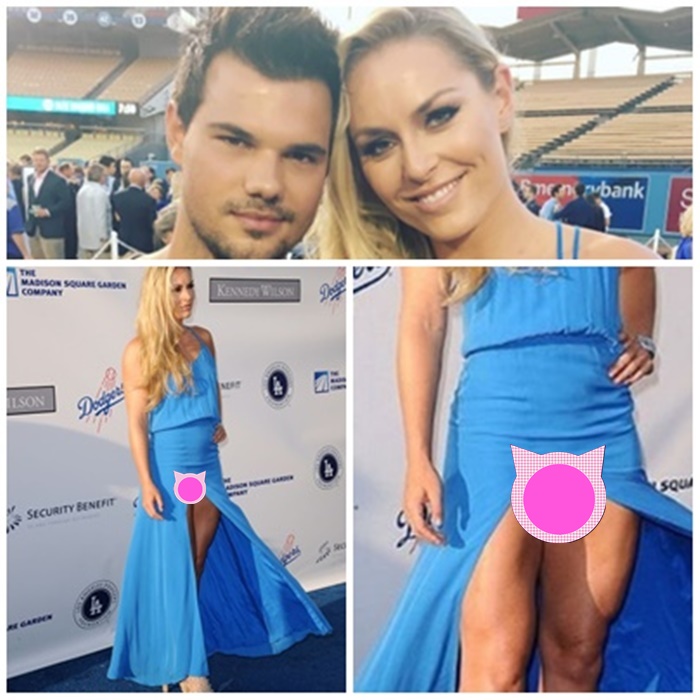 CelebNSports247.com caught wind, just like Lindsay Von's dress after some readers hit us up on social media to take a look and wow, is about all we can say.
We understand Lindsay wanted to show off her gorgeous legs, but she ended up giving fans way more than she wanted them to see. Somewhere Tiger is having regrets.
Here is what we are hearing about the wardrobe malfunction. But is it a wardrobe malfunction when the wind blow a high cut dress open, or is that pour planning on the person wearing it?
The skier accidentally flashed her underwear at several points throughout the night. According to Us Weekly, a gust of wind hit Vonn on the red carpet and she showed more than she meant to. Despite the wardrobe malfunction, Vonn seemed to have a great night in her blue dress featured a thigh-high slit and spaghetti straps.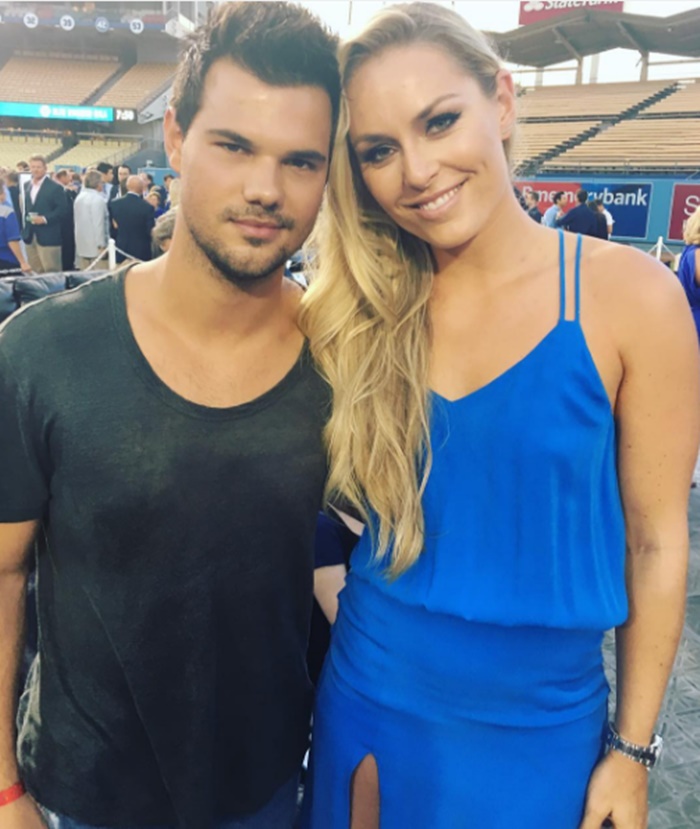 Either Lindsay had the dress on crocked or she wanted to cause a little controversy. Lindsey Vonn was spotted with her gym partner and former Twilight star, Taylor Lautner. Von had this to say about her day with Taylor:
"Fun hanging with my gym buddy @taylorlautner tonight at the @dodgers charity gala. #LADFgala ????"
Take a look at the infamous moment: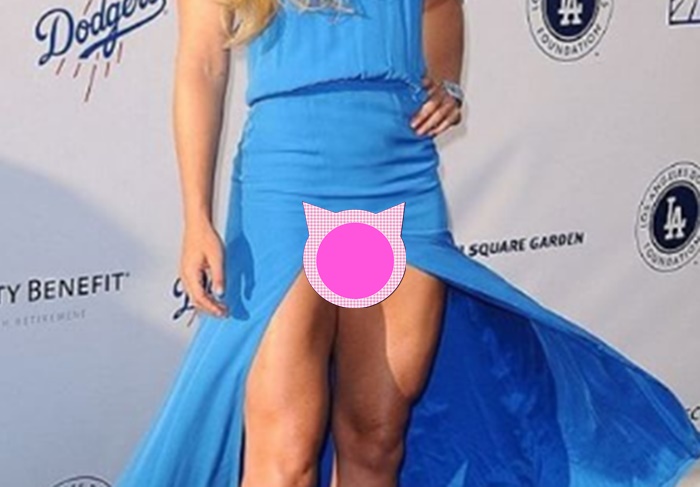 Photos: Instagram/Jason LaVeris/FilmMagic
Take a look at the photos below: