It's been reported that slain ex-NBA Lorenzen Wright ex-Wife Sherra Wright-Robinson has been arrested for calling the hit on her Lorenzen.
Talk about crazy exes, Lorenzen Wright lost his life because of his ex-Wife Sherra Wright-Robinson who apparently was the one who put the hit on him. Read on about Lorenzen Wright ex-wife...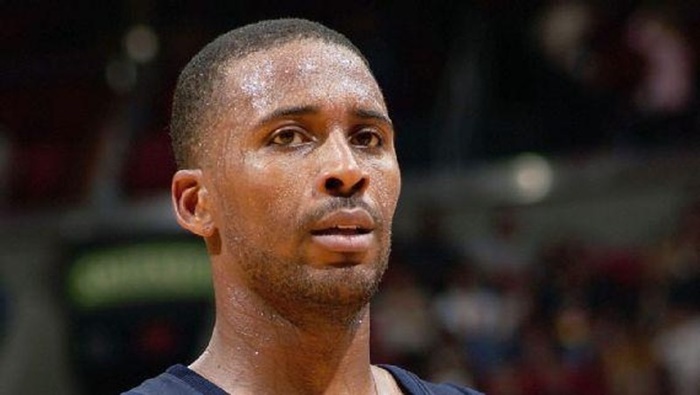 CelebNSports247.com has the latest update on Lorenzen Wright's wife Sherra Wright-Robinson who was always a suspect, but they never had any evidence.
Too bad for Lorenzen Wright ex-wife Sherra Wright-Robinson, because they have all the evidence they need to lock her away for a very very longtime.
Lorenzen Wright ex-Wife has been arrested in California in connection with his death, sources close to the investigation said Friday.
BSO reports via Commercial Appeal:
The arrest of Sherra Wright-Robinson came after the Dec. 5 indictment of Billy Turner in the former basketball player's death. Turner was a deacon at Mt. Olive No. 1 Missionary Baptist Church, where Wright's ex-wife was a former member.

The body of Wright, 34, was found badly decomposed in southeast Memphis in July 2010, and investigators found evidence of shell casings from different calibers at the scene. He apparently called 911 shortly after midnight on July 19, 2010 from a field near TPC Southwind golf course. At least five gunshot wounds were documented in an autopsy.
[rpi]
The report also reveals this about Lorenzen Wright ex-wife master plan to take him out:
Records showed that on August 1, 2010, Memphis police searched her home and found burned pieces of metal and a letter addressed to her and Lorenzen Wright, but law enforcement at that time did not say what the items meant to investigators.

In 2014, she agreed to a confidential settlement in a dispute in Circuit Court over how she spent $1 million in insurance meant to benefit their six children.
It has now been revealed 7-years after the brutal murder, the man she hired has turned on the former Mrs. Wright, BSO confirms.
This Bish is going down! If you breakup, get over it, move on, don't kill your ex, it's not that serious!