It appears Miko Grimes doesn't like being told that she is FRAUDULENT after ESPN journalist Dianna Russini found her accusations to be "completely false"!
Ouch, Miko Grimes doesn't like when people prove her wrong, so now she's FIRING BACK…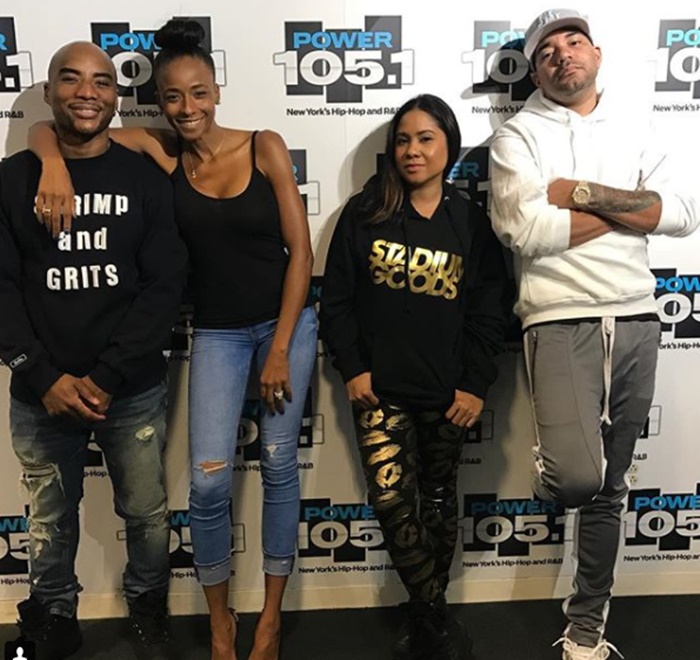 CelebNSports247.com has the latest on Tampa Bay Buccaneers player Brent Grimes wife, Miko Grimes.
At the top of the week, she tried to say that Oakland Raiders O-Line purposely let Derek Carr to be injured. Now, she PISSED with her Breakfast Club interview for making her look a liar, so she's FIRING back at everyone including the fans.
She claims she heard a story, so she repeated it on the Breakfast Club, and they twisted her words on a live on air interview.
Here is what Miko Grimes said in retaliation to The Breakfast Club interview.
Miko decided to TRASH NFL fans saying that "January 1st" coming so don't get caught "tryna early renew your season tickets in the nosebleeds!" Because, "the players will think ur NOT a 'true fan' as he flies private on his vacation."
[rpi]
Brent Grimes wife stated to ALL NFL fans:
"Nobody cares about you guys!"
When it comes to ballers, their wives, the team, the owners or the coaches, Miko had this to say to sporting fans.
She writes:
"The owner, the coaches HATE YOU GUYS!!! As for the players and their wives…if you never actually connect with them, they wouldn't PISS on u if u were on fire. Fans are IDIOTS the owners use to fuck the players over, making you think u matter."
Miko continues her tirade of insults on sporting fans, who don't like her anyway.
She adds:
"The players GET PAID! What do YOU DO?" 
Thoughts?