Days after Jordan Parsons was struck by a Range Rover in a hit and run incident in Florida, MMA Fighter Jordan Parsons Dead at 25!!!
Get all the details on Jordan Parsons on the flip…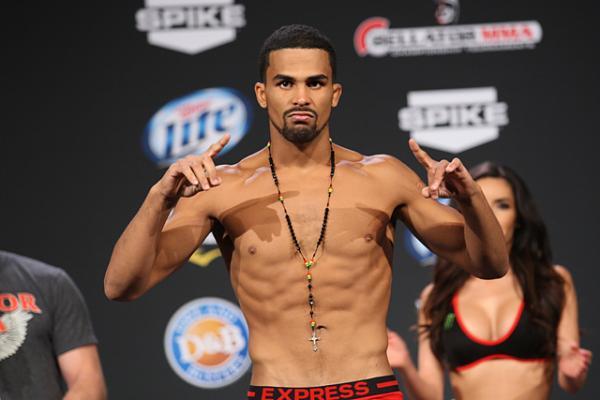 CelebNSports247.com has learned that MMA fighter Jordan Parsons has died after being struck by the car while crossing a street early Sunday morning.
We are sad to hear the news about MMA fighter Jordan Parsons, who was 11-2 as an MMA fighter and part of the famed Blackzilians training group. It just proves, it you get hit by a car always go into the hospital to get checked you never know if you have internal bleeding or hit your head and death could be prevented.
Here is what Bellator MMA President Scott Coker said in a statement:
"It is with profound sadness that we announce the passing of a dear member of the Bellator family, Jordan Parsons." 

Parsons was 11-2 as an MMA fighter — and was a part of the famed Blackzilians training group with stars like Anthony "Rumble" Johnson and Rashad Evans.

Coker added:

"Jordan was an exceptional athlete and a rising star in the sport. But more importantly, he was an exceptional young man." 

"Jordan was hard-working, dedicated, intelligent, and a pleasure to be around. He represented all the reasons we love this sport. It is a terribly tragic loss and our thought and prayers go out to his family, friends and teammates."

Officials believe Parsons may have been wearing headphones and was unable to hear the car approaching.

Cops are still looking for the driver of the car that hit Parsons and have vowed to prosecute that person to the fullest extent of the law.
The last think Parson wrote on social media came a day before his fatal hit and run that took his life.
He writes:
"Saturday work done! Time to rest up and count my blessings ?? Almost time to put on a show @bellatormma May14th #Bellator154 ?????"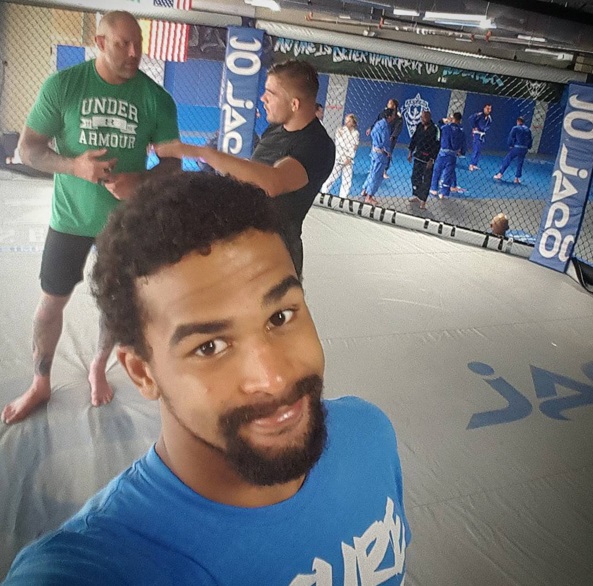 Today the Mixed martial arts fighter's team posted this message to help find the driver responsible for Pretty Boy MMA's death:
"This vehicle is similar to the one responsible for Jordan's death. 2012-2013 silver Range Rover Sport believed to have damage to the left side. If you have any information please call Delray PD at 561-243-7810. We need #justiceforjordan"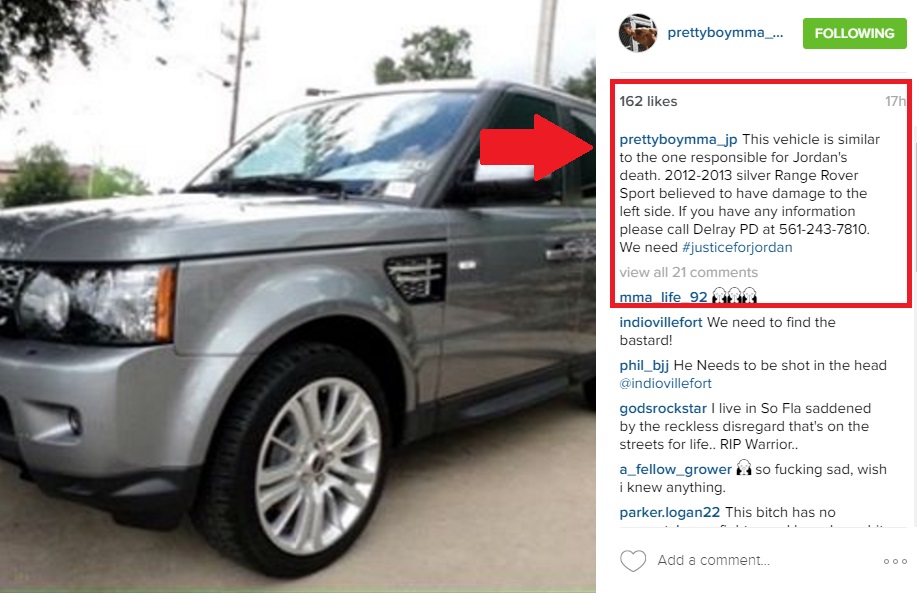 Story developing …
Take a look at Jordan Parson aka Pretty Boy MMA, he was extremely handsome and talented:
RIP Jordan Parson