The NFLPA has dropped its lawsuit after Dallas Cowboys running back Ezekiel Elliott announced he was pulling his appeal.
After a roller coaster of events, Ezekiel Elliott suspension is officially final and the Cowboys are said to be scrambling. Read on about the NFLPA dropping their lawsuit…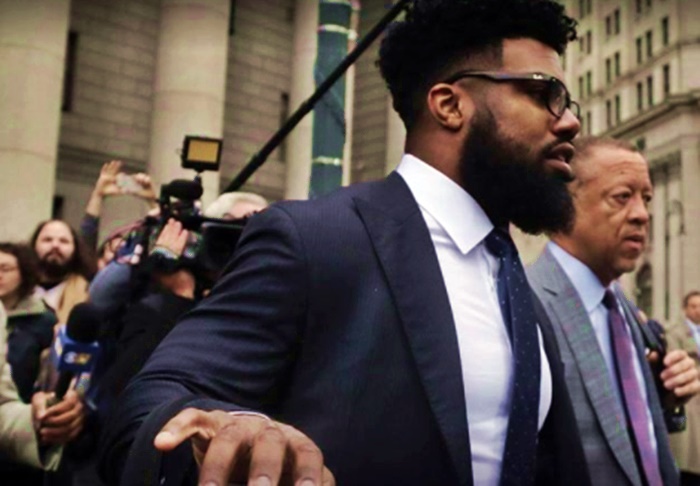 Ezekiel Elliott began a six-game suspension last week, but there was a caveat, CelebNSports247.com is reporting.
According to reports, The Dallas Cowboys RB Ezekiel Elliott and the NFLPA have finally come to an agreement and accepted the results.
It's being said that hours after Elliott dropped his appeal, the NFLPA announced that it has dropped its lawsuit against the league.
The NFLPA released this statement Wednesday announcing they're withdrawing their lawsuit. The NFLPA fought hard to appeal Elliott's suspension. They succeeded in postponing it this long. Though, the ix-game suspension was supposed to begin at the start of the season, it was delayed until week 10. Zeke started his suspension at that point.
[rpi]
Without Zeke on the field working with Dak Prescott the Cowboys are scrambling:
One Dallas staffer had this to say to SI:
"Zeke is incredibly efficient. Like, if you run on first down, you're almost guaranteed 3 or 4 yards, which puts you in a great second-down situation. So you're almost always on track. … Second-and-8 or 9 is a different world than second-and-4-to-6."
Unfortunately, the tone has been set without Elliott and The Cowboys will have to suffer through it. This one shall pass, but  hopefully, in the future the NFL figures out a better way to discipline its players because this wasn't it.