Former Ohio State defensive lineman Nick Bosa is hoping to be a high draft pick in the upcoming NFL Draft the only problem is someone has dug up dirt.
Read on to see the F'd up posts that the former Ohio State defensive lineman Nick Bosa liked some racial slurs and gay slurs on social media…
Above Nick Bosa promotes his journey to the NFL, but CelebNSports247.com has learned that that the OSU linebacker has liked several questionable Instagram posts in the past made by friends that include the N-word and gay slurs.
The tea spill comes from Bro Bible because it appears someone is trying to sabotage the number one 2019 NFL draft pick Nick Bosa's chances of making it.
Everyone continues to call it PC, but let's be real and call it what it is Hate. Someone doesn't want Nick Bosa to achieve his dreams of playing in the NFL so they've dug up his past.
The gay slurs and N-word were actually NOT taken out of context. It was teenage boys making gay puns at each other which means one of them is more than likely gay. And the N-Word usage was harmless, but white teens shouldn't be using this word.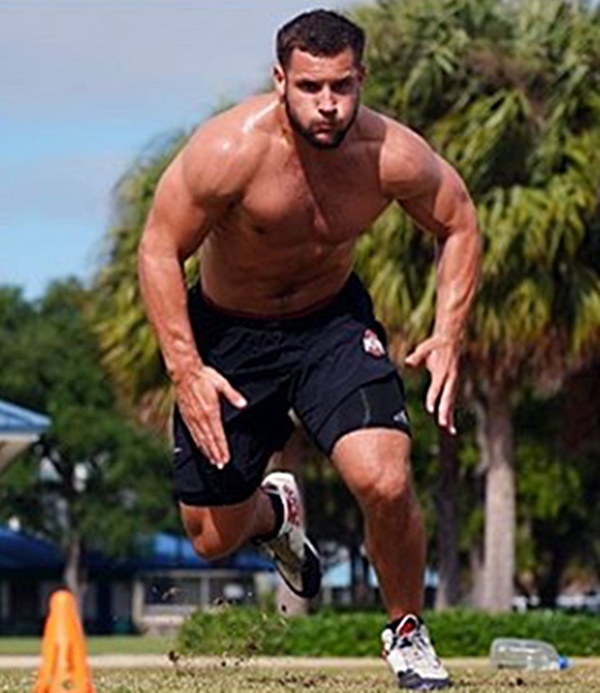 It feels like the site felt the need to EXPOSE Nick Bosa's Tweets Since he recently announced that he's a Trump supporter.
The 49ers have been very high on the pass rusher and in anticipation of being drafted with the 2nd overall pick, he scrubbed his Twitter account of any conservative-leaning tweets.

It turns out scrubbing his Twitter account isn't the only social media scrubbing Bosa should have done. Someone uncovered he has some questionable Instagram activity that should have been taken care of as well.
But it doesn't matter what people think because the 49ers General Manager John Lynch is ready to hire him. And NOTE, Lynch doesn't appear to be fazed by the recent social media discovery.