If you were wondering why Iggy dumped Nick Young it was just revealed that Nick Young Got His Ex Pregnant So Iggy Azalea Said Goodbye!!!
Flip and get more detail on Nick Young getting his ex Pregnant and Iggy Azalea saying Goodbye…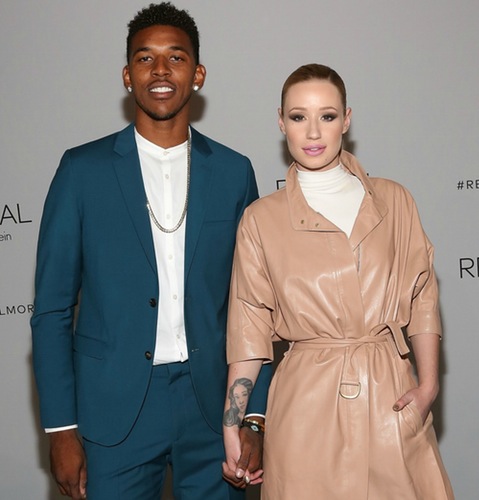 CelebNSports247.com just got word that Iggy Azalea and Nick Young broke up after she learned that her dirty dawg fiance cheated on her again!
Remember Iggy threatened to chop off his dick the first time around. Well it didn't happen so he used his dick on someone else, his ex. As it turns out, this was not your garden-variety infidelity.
According to Life & Style, Azalea terminated her engagement with Young after finding out that he had impregnated Keonna Green, his ex-girlfriend and the mother of his four-year-old son.

"He said it was a one-night stand and will never happen again," a source told Life and Style. "But it's too late. He is having another son!"

Azalea announced that she had broken up with Young via a note posted to Instagram. The fact that Swaggy P knocked up his ex-girlfriend makes her note look even more stoic in retrospect:

"Unfortunately although I love Nick and have tried and tried to rebuild my trust in him – It's become apparent in the last few weeks I am unable to," she wrote. "I genuinely wish Nick the best. It's never easy to part ways with the person you planned your entire future with, but futures can be rewritten and as of today mine is a blank page."
Thoughts?
Photos: Getty