Odell Beckham Jr. is going to gamble with his financial future! The New York Giants star receiver took a nasty hit during the team's preseason game against the Cleveland Browns on Monday, and that was it!
Odell Beckham Jr is now making sure his future is secured! Read on…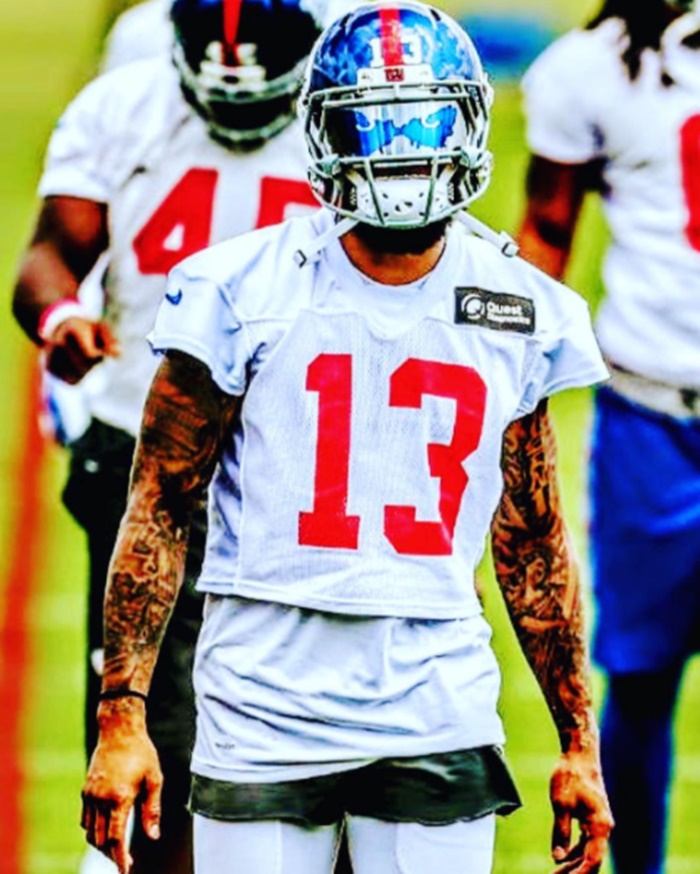 CelebNSports247.com has just heard that Odell Beckham Jr doesn't want to end up retired or injured without money, so OBJ is prepared to take out an insurance policy to protect himself.
The news surfaced after Odell Beckham Jr decided to protect himself in case the Giants don't come to an agreement on a contract extension, according to Yahoo! Sports' Charles Robinson.
A source told Robinson:
"(If a deal isn't done) by the regular season, he'll take steps to protect himself. (But) a new deal is preferable to adding insurance."
meanwhile, NESN:
"The policy could be worth more than $100 million, according to Robinson, and could cost Beckham around $600,000 if he elects to go that route. Beckham appeared to avoid a serious injury Monday when he sprained his ankle, but as one of the most marketable stars in the NFL.

He reportedly will take every precaution to ensure he is compensated should he suffer a serious injury. The 24-year-old wide receiver is in the final year of his four-year rookie contract Odell is slated to make $1.84 million in base salary this season. But his next deal likely will be upward of $100 million. The deal will make him the first wideout in NFL history to reach the $100 million mark. In case it doesn't happen, OBJ would be wise to protect his interests."