Over the weekend Oklahoma Sooners QB Baker Mayfield made headlines with his dick and balls grab guesting to Kansas to Su-k his joint!
Well, it appears that Baker Mayfield bad behavior has got him in the dog house with his team. Read on…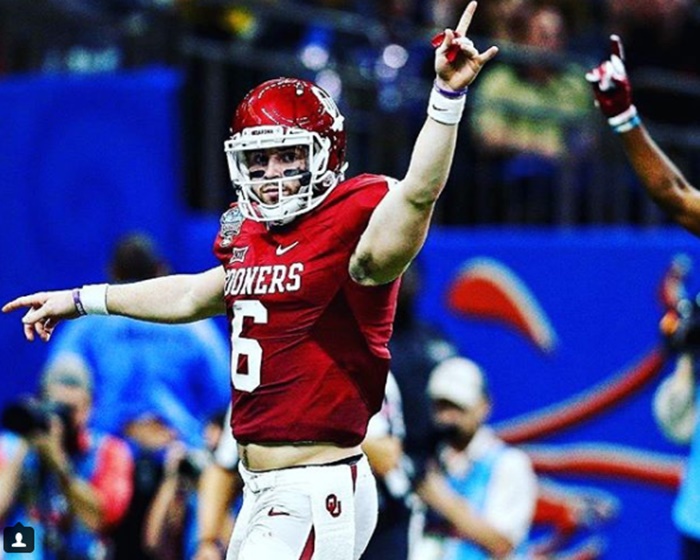 CelebNSports247.com has the latest development since yesterdays outrageous junk-grabbing gesture by Oklahoma Sooners QB Baker Mayfield.
According to head coach Lincoln Riley who got super emotional about diciplining Mayfield, our Sunday Douche of the day. Riley had to announce that Mayfield be stripped of his team captain status,
Bakers coach had to compose himself to keep from crying — while announcing the punishment moments ago.
Why did Baker grab his junk?
Mayfield busted out the junk grab as a visual shot at Kansas on Saturday after they refused to shake his hand during the coin toss.
[rpi]
The result of punishment for the former team captain?
Mayfield will not start on Saturday against West Virginia — but he will play.
Despite being 22-years-old, Riley says Mayfield is still just a kid. He feels that Baker still has a lot of growing to do as a person.
What do you think about Baker Mayfield? It sounds like he's one of those guys who is about 5 years younger in the way he acts and deals with adult issues. If that's the case he will have a hard time in life. If he gets drafted by the NFL, we see problems for which ever team takes him on.