Congrats to the Golden State Warriors guard Stephen Curry for being the NBAs First EVER Unanimous MVP!!!
Get more details on Stephen Curry historical moment in NBA history on the flip…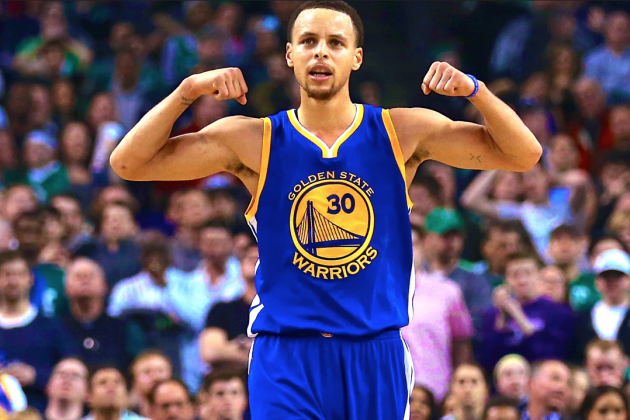 Yes, the Golden State Warriors guard Stephen Curry is hands down the NBAs MVP for 2016, CelebNSports247.com has learned.
Talk about perfect timing for Stephen Curry!  Stephen Curry's world, is perfect now.
Here is what Yahoo Sports reports:
Just a few hours after the Golden State Warriors guard became the King of the Nighttime World with his spectacular Game 4 performance in his first game in a fortnight, the league's 2014-15 Most Valuable Player was officially announced as the NBA's 2015-16 MVP. Curry also became the league's first unanimously voted-upon MVP in NBA history.

Curry grabbed all 131 first place votes, which has never happened before. In 2000 Shaquille O'Neal saw his potentially unanimous turn clipped by one vote from Fred Hickman (then working for CNN/SI), who pulled the lever for Allen Iverson. The Boston Globe's Gary Washburn did the same in 2013 for Carmelo Anthony, stopping LeBron James from setting the 131-to-nil standard.

Stephen, in a transcendent year, made sure things were on the level in 2016.

San Antonio's Kawhi Leonard, expectedly, finished second with the most second-place votes, and LeBron James ranked third. Oklahoma City Thunder teammates Russell Westbrook and Kevin Durant rounded out the top five, Los Angeles guard Chris Paul came in sixth, and Curry's teammate Draymond Green nabbed two second-place votes and finished in seventh place.