Shockingly enough, Miami Dolphins quarterback Tate Martell found love in his DMs.
Now we know, DM's are like hookups in the club but believe it, Tate Martell has found himself one sexy hot lady there. Continue on to get more on Tate Martell says he's lucky he found love in his DMs…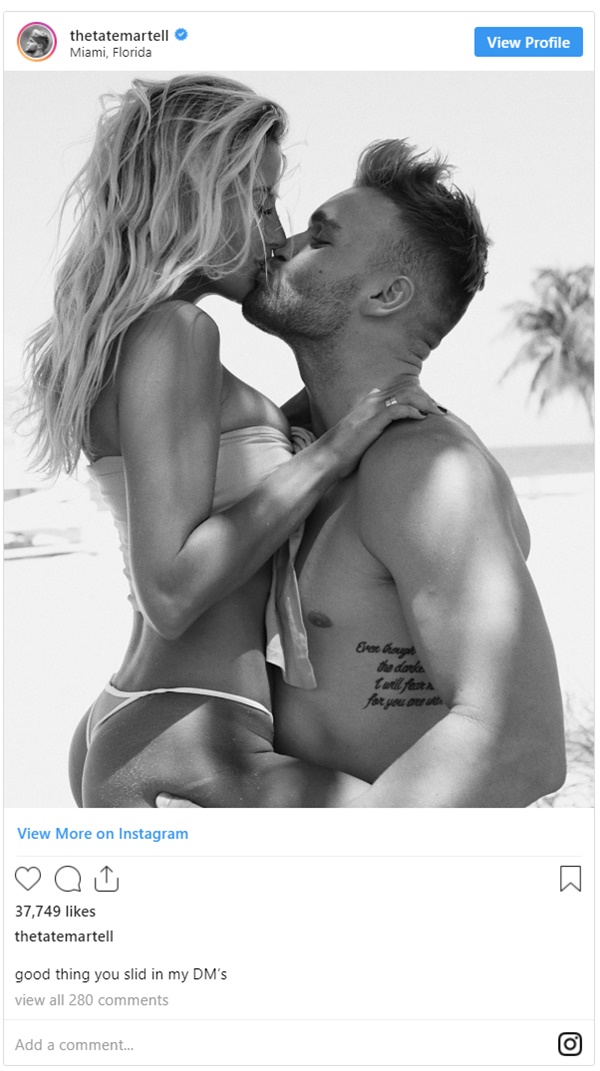 CelebNSports247.com reports that Tate Martell made sure to announce to his fans that he is happy how he meant his leading lady, IG Model Kiki Passo.
Yesterday, the transfer from Ohio State took to Twitter to brag about how lucky his now girlfriend slid into his DMs.
Tate Martell captioned the photo of him kissing Kiki Passo above writing:
Good thing you slid in my DM's!
He took to Twitter as well saying:
good thing you slid in my DM's pic.twitter.com/VyehGO1z7A

— TATE MARTELL (@TheTateMartell) July 7, 2019
Take a look at Tate's hot girlfriend below:
She is giving you Courtney Cox in a yellow dress:
View this post on Instagram
Then there is nothing like some underboob:
View this post on Instagram
She shows off that she is lighting hot: