The MLB can be stressful for some managers like Detroit Tigers Manager Brad Ausmus who Has EPIC Melts Down after the first inning against the Twins!!!
Flip and find out what Brad Ausmus did…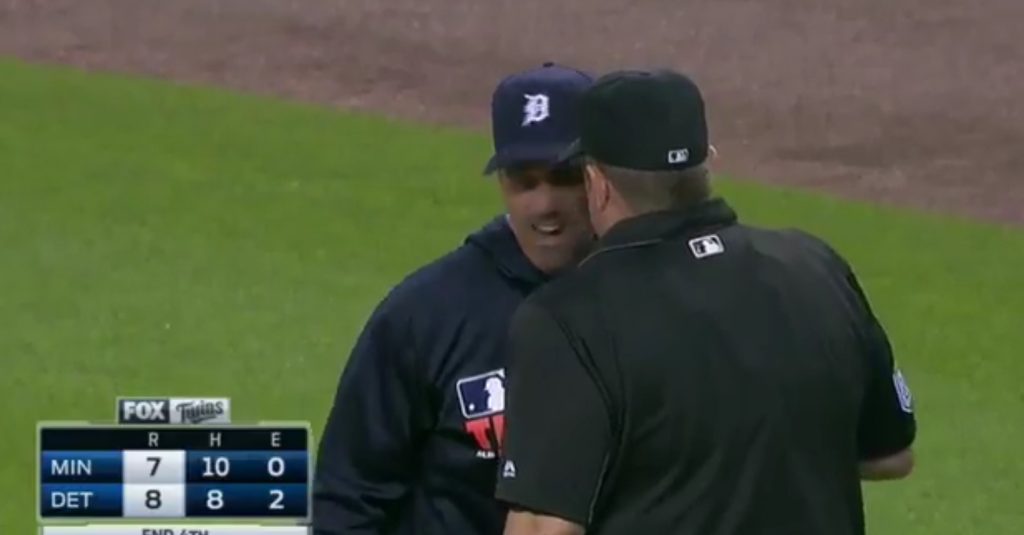 CelebNSports247.com is hearing that Detroit Tigers Manager Brad Ausmus spent the next seven inning melting down and letting them tie it up after the Tigers were up 8-0 on the Minnesota Twins.
What we are hearing is after Nick Castellanos struck out in the fourth inning, Tigers manager Ausmus went straight at home plate umpire Doug Eddings and got tossed out. See Ausmus graphically voiced his opinions on the game.
The Tigers had scored eight runs in the first inning, only to see the Twins cut the deficit to 8-7 by the fourth. Ausmus was so angry after his ejection, he took off his sweatshirt and covered home plate with it before leaving the field.
It was the ninth career ejection for Ausmus and his second this season. Castellanos argued the call, Luckily he wasn't ejected from the game.
Oh Brad!
Watch Ausmus antics below:
Brad Ausmus doesn't give a f***. pic.twitter.com/TQiR179Cqq

— Alejandro Zúñiga (@ByAZuniga) May 17, 2016
What do you think of Brad having an Epic meltdown?