It's been more than 15 months since the infamous #DeflateGate between the Patriots and the Indianapolis Colts Super Bowl 2015, now Tom Brady Deflategate Suspension Is Back On!!!
Find out more on Tom Brady on the flip…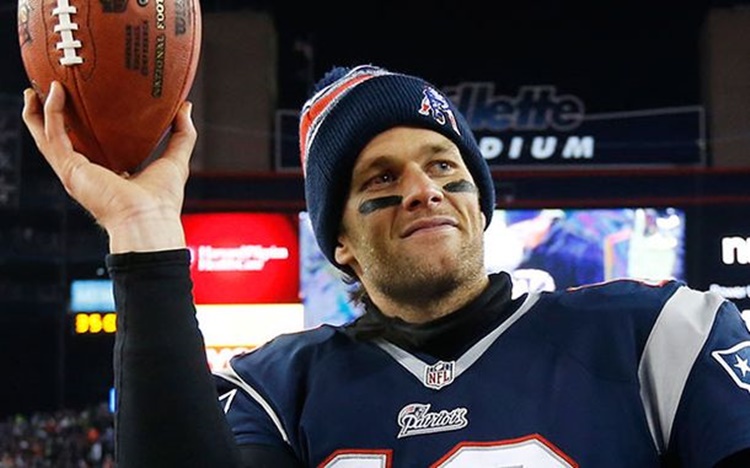 Just when you thought Tom Brady Deflategate was over, the 2nd U.S. Circuit Court of Appeals on Monday in New York reversed a federal judge's ruling from September.
CelebNSports247.com has the latest on Tom Brady's four-game suspension came after allegations that he was aware of footballs being illegally deflated below the league standard. The Patriots were caught with underinflated footballs during the 2015 AFC Championship game against the Colts.
The appeals court said in its 33-page ruling:
"We hold that the commissioner (Roger Goodell) properly exercised his broad discretion under the collective bargaining agreement and that his procedural rulings were properly grounded in that agreement and did not deprive Brady of fundamental fairness."
Tom Brady was suspended for four games by the NFL for his involvement in the matter, a judge overturned that suspension, and the league appealed that court decision. And now today, a federal appeals court sided with the league, overturning the lower judge and reinstating the suspension.
[rpi]
Brady took to Twitter saying: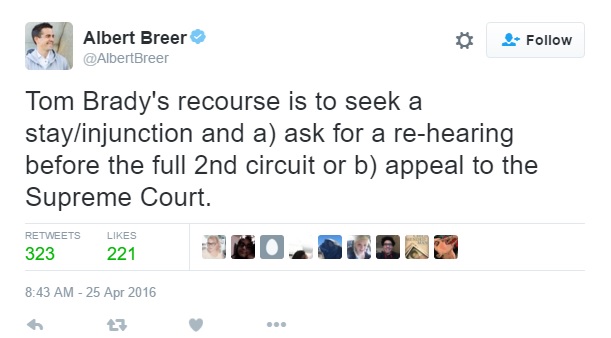 Sporting News reports that there are the two best possible outcomes for when — when — the case reaches Washington.
1) There are still eight SCOTUS justices, by virtue of Congress blocking the nomination of Merrick Garland. Those eight hear the case, are split 4-4, and the suspension is upheld. Angry Patriots fans blame Paul Ryan for the gridlock and storm the Capitol.

2) The issue drags on until Donald Trump is elected. One of his first executive actions is to nominate a pro-Patriots judge, because he is friends with Tom Brady. The nominee is confirmed, the decision is 5-4 and Brady's suspension is overturned. Angry Steelers fans blame Trump and storm the White House.
Thoughts?