We told you that Khloe Kardashian has been begging Tristan Thompson to propose to her. The couple went on a romantic getaway to Jamaica for only 10 grand a night, but are we hearing wedding bells talk???
We have some pipping hot tea to spill on Khloe Kardashian and Tristan Thompson's romantic Jamaican getaway…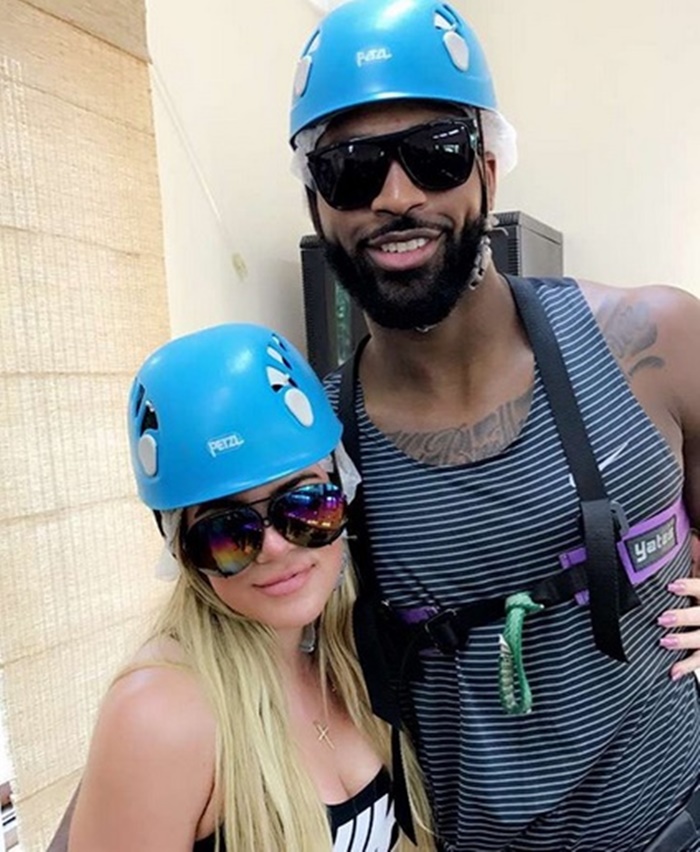 CelebNSports247.com is hearing a rumor Khloe may have finally got Tristan Thompson to proposeto her during the All Star weekend.
The spider has begun to spin her web!
We told you that Khloe is known to fast track everything like she's a fastpass holder at Disneyland for all e-ticket attractions. She already went down the Fastpass road with Lamar Odom and the relationship ended as quick as it started. In fact, it drove Lamar to drinking and drugs, but you know Khloe will deny any responsibility of that.
The big question is this: Can Tristan Thompson handle the Keeping Up With The Kardashian lifestyle?
There are a few prerequisites one has to follow.
You need to love taking selfies.
One must be a media whore.
The media has to know everything (true or Not) about you.
You need to make quotes, that usually mean nothing.
Kris Jenner has to rule your life and pimp you out.
It seems to have worked for Kanye West, since he was already a media whore. It also works for Tyga, because without Kylie Jenner, no one cares about him or his music. Plus, Scott Disick is now something thanks to Kourtney.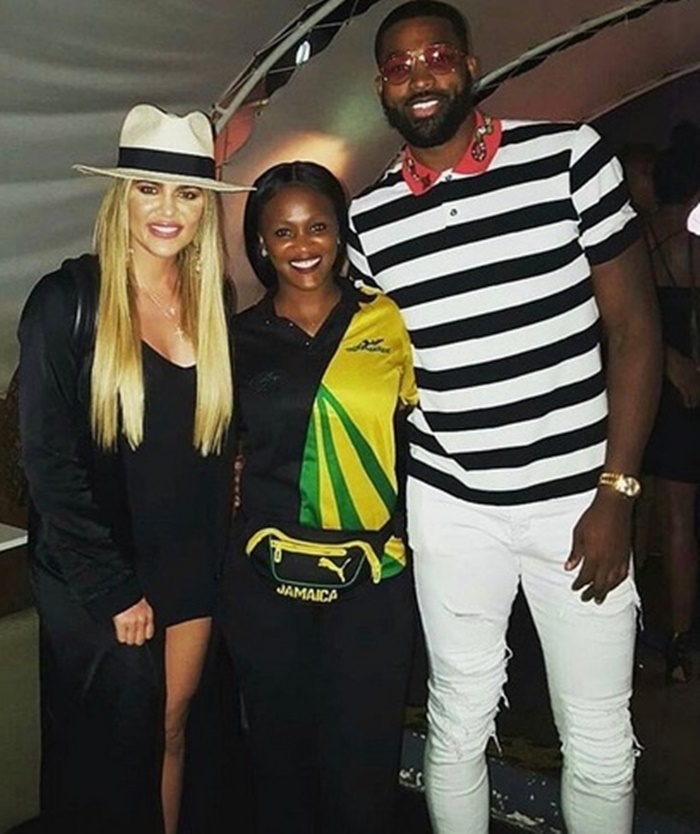 Here is the tea that is being spilled:
Khloe Kardashian and Cleveland Cavaliers player Tristan Thompson have been dating for less than a year. But sources over at Radar Online, say that did not stop the reality star from "begging" Tristan to propose to her.
"Khloe already has the exact ring picked out, as well as the jeweler, and Tristan knows this."
The 33-year-old Keeping Up With The Kardashians star is desperate to get remarried. She doesn't want to be a spinster, since all the Kardashian women are booed up. Plus, Khloe is trying to lockdown Tristan so his ex-girlfriend, who recently gave birth to his son, can't get him back.
[rpi]
That is what you call a man steelier. Anyways, is reportedly so set on getting re-married, starting a family, and having kids as soon as she can.
An inside source also revealed:
"Khloe is in Cleveland 90 percent of the time with him and she has just completely ditched everyone. She is so desperate to get re-married and start a family. It seems like that is all that she wants!"
Thirsty much Khloe?
Take a look at some of Khloe's Instaposts:
Then, Khloe posted this video of the couple walking to dinner: