Arizona Cardinals will be without defensive back Tyrann Mathieu after a shoulder injury takes him out for the next three-to-six weeks!!!
Get the details on Arizona Cardinals DB Tyrann Mathieu injury on the flip…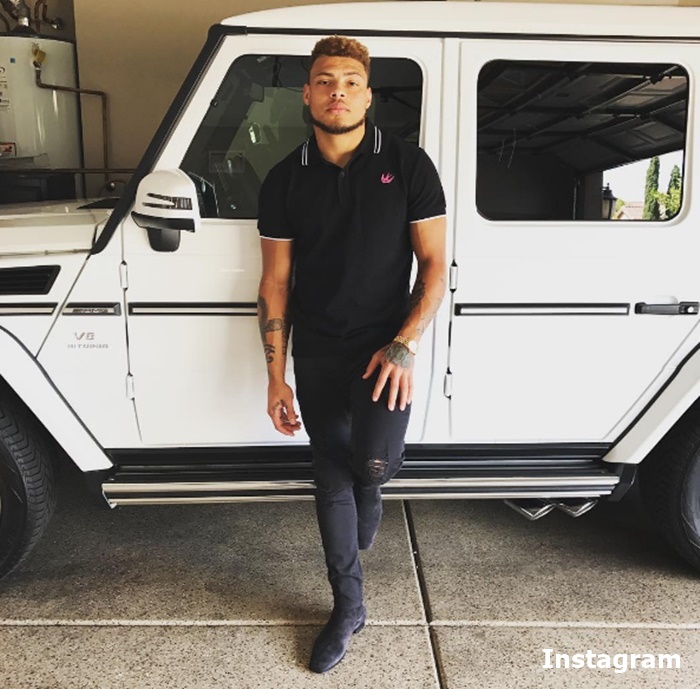 CelebNSports247.com has learned that Arizona Cardinals defensive back Tyrann Mathieu is officially out on the injury list.
The news that Mathieu being out for the three-to-six weeks comes as a big blow to the team. Starting left tackle, Jared Veldheer needs triceps surgery and could potentially miss the rest of the season.
YardBarker reports:
While Patrick Peterson is among the league's best cornerbacks, there can be no doubt Mathieu is the heart and soul of Arizona's defense. This injury marks the third injury that has forced him to miss time since becoming a pro. He was recovering from a torn ACL this past offseason.

The Cardinals, now 3-4-1 after getting spanked by the Carolina Panthers in Week 8, have this next week to rest up on a bye. Then they host the San Francisco 49ers in Week 10 before traveling to the Land of 10,000 Lakes to face the Minnesota Vikings in Week 11. If the three-to-six week timeline is correct, then the first game Mathieu might be available to play in would be against the Atlanta Falcons in Week 12 — another road game.

It seems more likely that his first game back would be in Week 13 when the Cardinals come back home to host the Washington Redskins in the first week of December. Given the way this team has played to this point, it wouldn't be shocking whatsoever if it wins just one of those three games.
Tyrann Mathieu signed a 5 year, $62,500,000 contract with the Arizona Cardinals, including a $15,500,000 signing bonus, $40,000,000 guaranteed, and an average annual salary of $12,500,000.
Thoughts?