Victor Cruz and Karrueche Tran have been dating for almost two years, and he has no shame in gushing to the world over his love for the Claws star.
The former Giants WR Victor Cruz took to social media to let everyone know that he is head over heels for Karrueche Tran. Read on…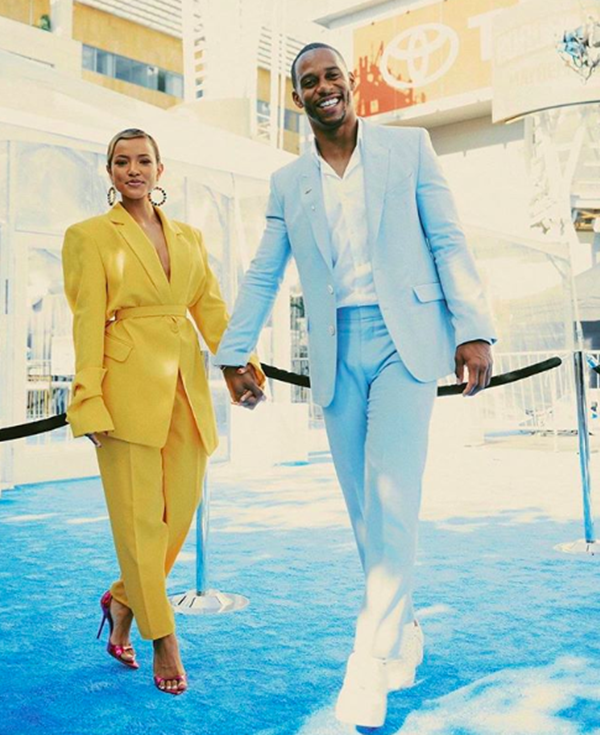 CelebNSports247.com reports that Karrueche Tran is one lucky woman to have former NFL hunk Victor Cruz gushing like he's the luckiest man on the planet to be with her.
Victor Cruz and Karrueche Tran are really cute together and to be honest, they just fit.
Cruz shared a tweet that appears to be about their romance.
I'm a grown-ass man and still get butterflies every time I think about my lady. This love thing has no age bracket.

He has felt like this for some time and that is a great thing to know the one you are with is the "ONE!"
Back in April Cruz wrote:
I think she's just so genuine, she's so herself, I love that about her. She helps me keep comfortable, she helps me be myself around her, and everything we do is an adventure. Every time we step out of the house, it feels like an adventure, and we enjoy ourselves.
Last month, Tran said she and Cruz have a different kind of love during a recent interview. She said she's never been in love like this before, and added that she's made changes for the better since they started dating.
Karrueche said:
[I learned] that I can put myself first and also love someone else at the same time. There's room for both. I think before I was just putting too much energy into one and not giving [enough to] myself. And I'm also in a different headspace. I'm more career-driven, so I can take care of that. He lives on the East Coast so we have our time together but we also have our stuff apart where he works, he does his thing, I do my thing in my space…
Congrats to you both.