When it comes to being loved by fans in Oakland, Kevin Durant never felt any of it. That was something he never received while playing in the Bay Area.
Read on to see what Kevin Durant revealed and why he wanted to move on from the Golden State Warriors…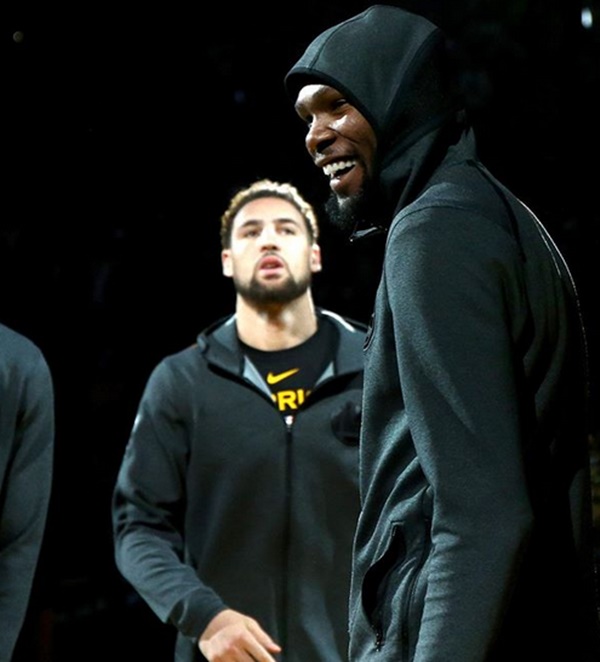 CelebNSports247.cm has learned the reason why Kevin Durant wanted to leave the Golden State Warriors and go where he knows that fans will show him the love he is looking for.
Kevin Durant saw the overall love the Warriors fanbase was for Stephen Curry which was a partial reason as to why he decided to take his talents to the Brooklyn Nets
Marc Spears of The Undefeated reports:
A source close to Durant also told The Undefeated there were several things that took place over the past year that caused the star to leave. While Durant's shocking move to join the Warriors in 2016 quickly paid dividends for him – two straight championships and two Finals MVP awards – there was always the sense that the 10-time All-Star felt like a distant second fiddle to Stephen Curry.

Perhaps it would have helped the Warriors' cause if their fans showed more love and appreciation for Durant's elite achievements.

Curry regularly received MVP chants from the Warriors crowd when he shot free throws, while that didn't become commonplace for Durant until this past postseason.
As far as the drama that surrounded the Warriors:
All (the drama) showed a lack of respect for one of the greatest players to put that uniform on and the fact that he took all that abuse and still put his career on the line to help them win," the source told Marc J. Spears of The Undefeated.
The Athletic spoke more about the situation:
In truth, KD was never embraced or loved by local fans on the level of the incumbent Curry.