If you ask, Ezekiel Elliott reps the answer is "yes' since they believe that the Dallas Cowboys RB will lose his appeal!
Find out why Ezekiel Elliott reps believe it's a waste of his time to appeal the team's decision for suspension? Read on…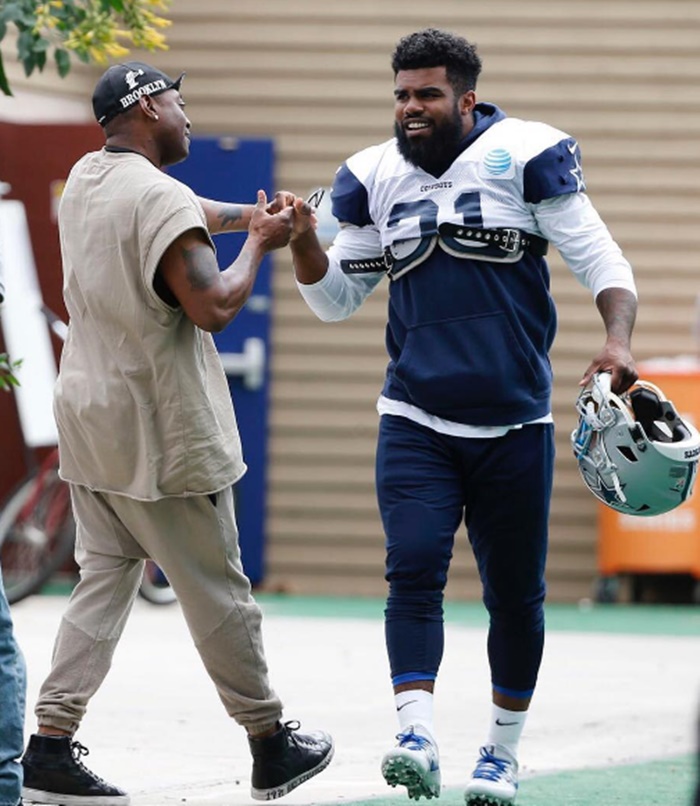 According to Charles Robinson of Yahoo Sports, CelebNSports247.com has learned that Ezekiel Elliott's representatives believe the NFL will win in the end.
Zeke's rep believes the decision to name former league executive Harold Henderson as the arbiter of the case will swing the case in the NFL's favor. Robinson also reported Henderson has already ruled against the defense team in a couple of key areas prior to the hearing.

However, Elliott and company are already planning to take the matter to federal court as Tom Brady did with Deflategate, according to Robinson.

The NFL Players Association has reportedly hired Jeffrey Kessler to help out with the case. The attorney represented Brady against the NFL in 2015-16 and also fought the league in an antitrust suit.
If you recall, following the decision of the NFL, the Dallas running back was disappointed by the organization, so Zeke announced his appeal.
Bomani Jones of ESPN noted the impact of the hire: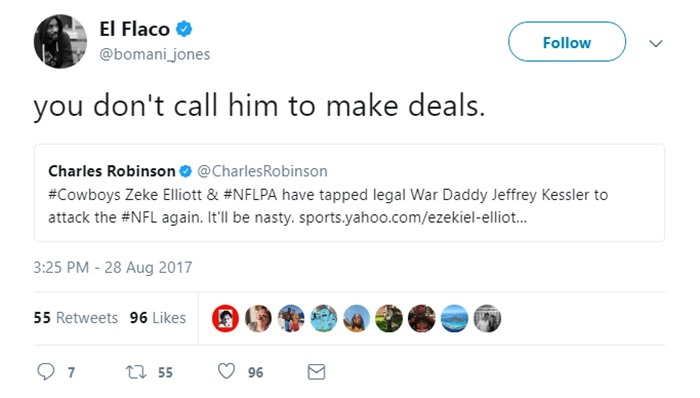 [rpi]
Let's not forget, the NFL announced the six-game suspension in early August following more than a year of investigation into Zeke's domestic violence claims. They said it was unrelated to Ronnie Hillman joining the Cowboys.