We previously reported on Ex-NFL lineman Will Smith who was gunned down during a confrontation after his car was in a fender bender, now reports say Will Smith Beyond Drunk At Time of Fatal Shooting!!!
Get all the details on Will Smith drunk on the flip…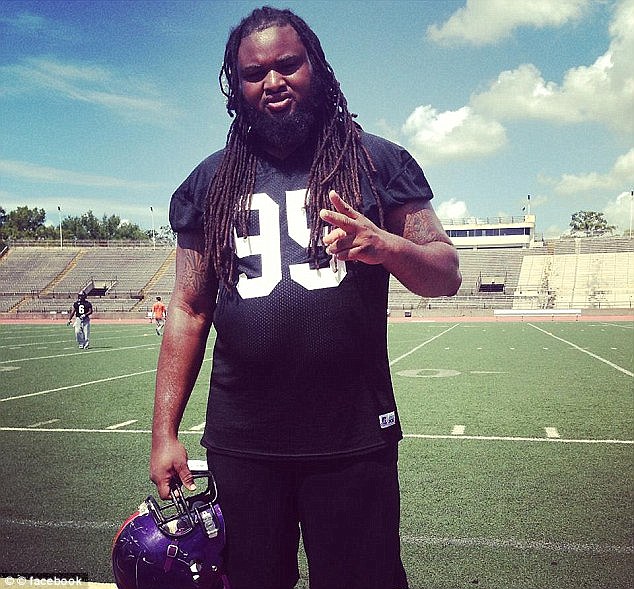 CelebNSports247.com has the latest news on deceased ex-NFL lineman that claims that Will Smith drunk when he was gunned down by Cardell Hayes.
According to reports, Will Smith was reportedly driving with a blood alcohol level 3 times the legal limit when he was shot and killed last month in New Orleans.
Here is what we are hearing about Will Smith drunk and how things can unfortunately work in favor of Cardell Hayes.
Nola reports:
The Times-Picayune says Smith's BAC was 0.24 the night he was shot to death … according to its sources.

toxicology results, which have yet to be made public, put Smith's blood alcohol content at 0.24 percent, three times Louisiana's legal limit of 0.08 percent. The two sources discussed the report on condition of anonymity because they were not authorized to speak publicly.

Peter Thomson, an attorney for the Smith family, did not immediately return messages Tuesday (May 31) seeking comment on the toxicology results. Thomson has said previously that Will Smith, who was driving before the fatal altercation, was not "inebriated to the point" of being unable to drive.

t's unclear whether the toxicology results will be presented during a June 1 court hearing for Cardell Hayes, the 28-year-old former semi-professional football player charged with murdering Smith. Hayes is also accused of attempted second-degree murder for shooting Smith's wife Racquel following the April 9 chain-reaction crash in which Hayes' Hummer struck the Smiths' SUV on Sophie Wright Place near Felicity Street.

That accident came just minutes after a surveillance camera recorded Will Smith's Mercedes-Benz apparently rear-ending Hayes' vehicle on Magazine Street, and then Smith's car leaving the scene with Hayes in pursuit.
Smith was fatally gunned down and his wife, Racquel, was shot in both legs following a road rage argument with Cardell Hayes. The couple had been on their way home from dinner when they got into a fender bender with Hayes, who says he shot Smith in self-defense.
Meanwhile, his killed Cardell Hayes has pled not guilty to all charges including 2nd degree murder.
He's due in court Wednesday.
What does Will Smith drunk have anything to do with him getting killed?