Alistair Overeem Brings Sexy Back With New Kissable Lips!
A couple of weeks back Alistar suffered a gruesome and disgusting lip injury during his bout against Jairzinho Rozenstruik.
If you recall, Jairzinho Rozenstruik ripped off Overeem's lip with one devastating punch to knock him out at UFC on ESPN 7. Read on because Alistair Overeem brings his sexy lips back…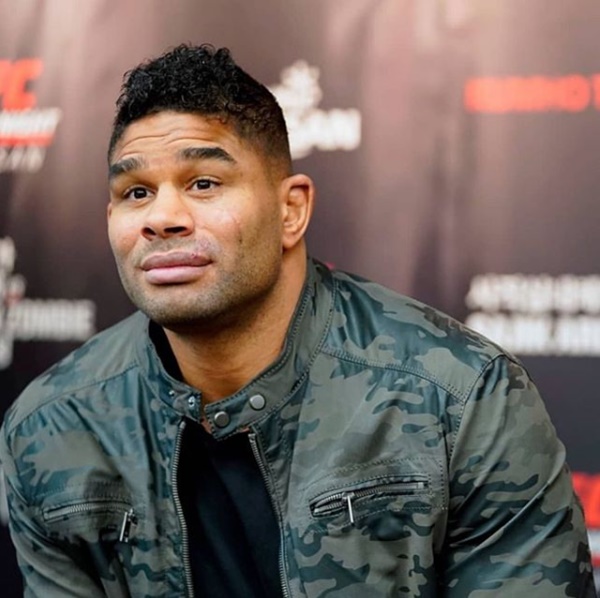 CelebNSports247.com reports that Alistair Overeem's lips are new and improved.
The 39-year-old 6? 4? 247 lbs demolition man has lips you can deny kissing.
That moment Jairzinho Rozenstruik delivered a devastating punch and Alistair Overeem lost his left side of his lip in the 5th and final round.
As for Alistar?
He's "Tossing out interviews here – like nothing ever happened ??!"
Ladies we know, we all thought he would NEVER kiss again.
The moment Alistair Overeem lost his lip to the right hand pic.twitter.com/3YThcV9Bpb

— Troydan (@Troydan) December 8, 2019
All Alistar wanted for Christmas is a new improved left lip:
The next time Alistair Overeem wakes up Santa will be giving him a new lip for christmas. #Goodnight pic.twitter.com/z6gMCAI9DS

— Bulljive Media (@BulljiveMedia) December 8, 2019
Because his lip looked like it was taken out of a scene from j.J. Abrams horro movie Overlord:
Brings a new meaning to needing lip filler #UFC @Alistairovereem pic.twitter.com/0pTCFMGOwA

— MMA Injuries (@MMAinjuries) December 18, 2019
Now a couple of weeks later you would never know that his lip was haning off of his face:
Alistair Overeem's lip less than 2 weeks after the Jair fight pic.twitter.com/VjSUQAKwPa

— Connoisseur of Combat (@ConOfCombat) December 19, 2019