Bottoms Up: NBA Champ Glen Davis Has a Cheeky Day!
Ladies this cheeky moment is 100% for you. If you want to see a man skinny dipping in his pool then you prayers have been answered by former Boston Celtics star Glen Davis…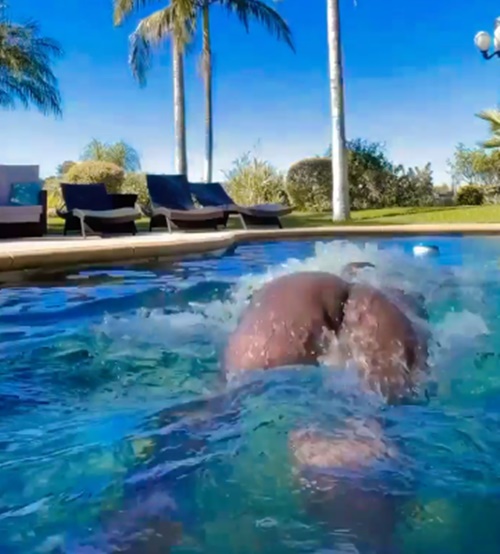 You might remember, Glen Davis won the NBA Championship in the 2007-08 season with the Boston Celtics and eventually spent eight years in the NBA, reports CelebnSports247.com.
However, you might not have known about this poolside moment when Glen Davis posted a video on Instagram, where he showed off his naked but in a video while he was swimming.
View this post on Instagram
The cheeky moment was first reported by TO.
But that is NOT ALL that is up with 'Big Baby' Davis!
In March, it was reported that Glen 'Big Baby' Davis may have violated probation to attend Kevin Garnett's retirement ceremony.
According to Yahoo Sports, Glen has been on probation for his involvement in a scheme to defraud the NBA for dental work that never happened, the former Boston big man evidently violated the terms of his probation by attending the event according to sports law expert Darren Heitner, and the resulting court appearance it caused forced Davis to have to cancel a radio appearance with local sports broadcasters WEEI, per the "Toucher and Rich" show's Twitter account.
So, Glen "Big Baby" Davis violated his bail conditions to watch the Nets play the Celtics in Boston on Sunday.

Davis has been charged with submitting fraudulent medical claims to the NBA's benefits plan.

At least the Celtics won the game. Davis is also launching a comedy show.. pic.twitter.com/kv1ZTnSoIh

— Darren Heitner (@DarrenHeitner) March 9, 2022