Boxing Great Marvelous Marvin Hagler Dies at 66!
The former undisputed middleweight champion from 1980 to 1987 passed away unexpectedly at his home in New Hampshire, according to a social media post from his wife Kay Hagler.
The boxing world and fans are paying tributes and reflecting on the legacy of one of the greatest boxers in history. Continue on since news broke that boxing great Marvin Hagler Dies…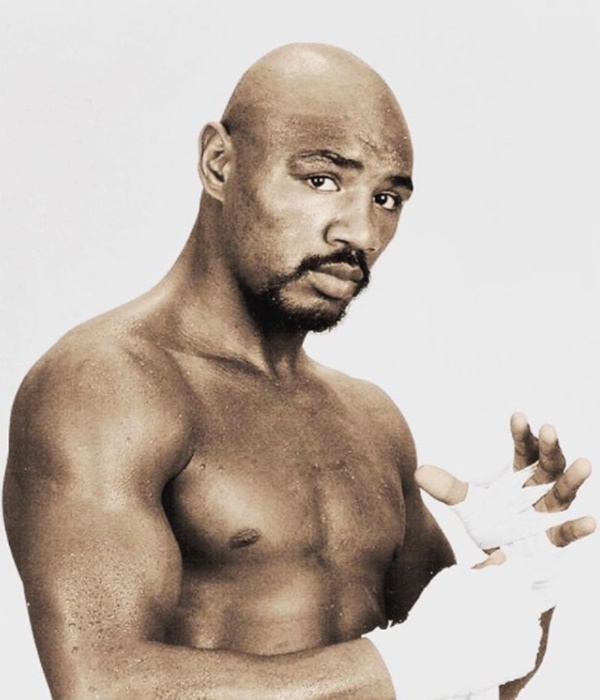 CelebnSports247.com reports that one of the great middleweights Marvin Hagler in boxing history, Hagler dies Saturday at the age of 66.
Marvin Hagler's wife, Kay, announced the boxing great Marvin Hagler's death on the Facebook page for Hagler's fans.
She wrote:
I am sorry to make a very sad announcement. Today unfortunately my beloved husband Marvelous Marvin passed away unexpectedly at his home here in New Hampshire. Our family requests that you respect our privacy during this difficult time.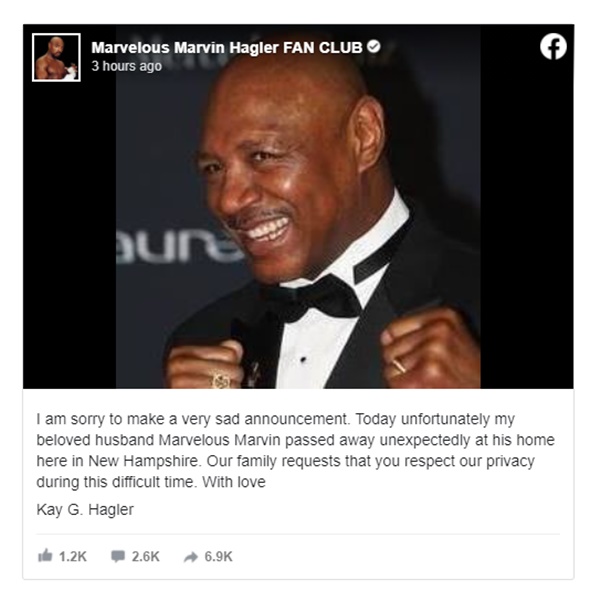 Marvin Hagler Boxing History:
Hagler fought on boxing's biggest stages against its biggest names, as he, Leonard, Hearns, and Roberto Duran dominated the middleweight classes during a golden time for boxing in the 1980s. Quiet with a brooding public persona, Hagler fought 67 times over 14 years as a pro out of Brockton, Massachusetts, finishing 62-3-2 with 52 knockouts.
Hagler once said:
If they cut my bald head open, they will find one big boxing glove. That's all I am. I live it.
Hagler was unmistakable in the ring, fighting out of a southpaw stance with his bald head glistening in the lights. He was relentless and he was vicious, stopping opponent after opponent during an eight-year run that began with a disputed draw against Vito Antuofermo in 1979 that he later avenged.