Baller Wives Miko Grimes spilled all the tea on what she love most about her NFL husband Brent Grimes for all to see.
Miko Grimes posted a photo of Brent Grimes Birthday Cake for his 34th birthday, but under that photo was the tea…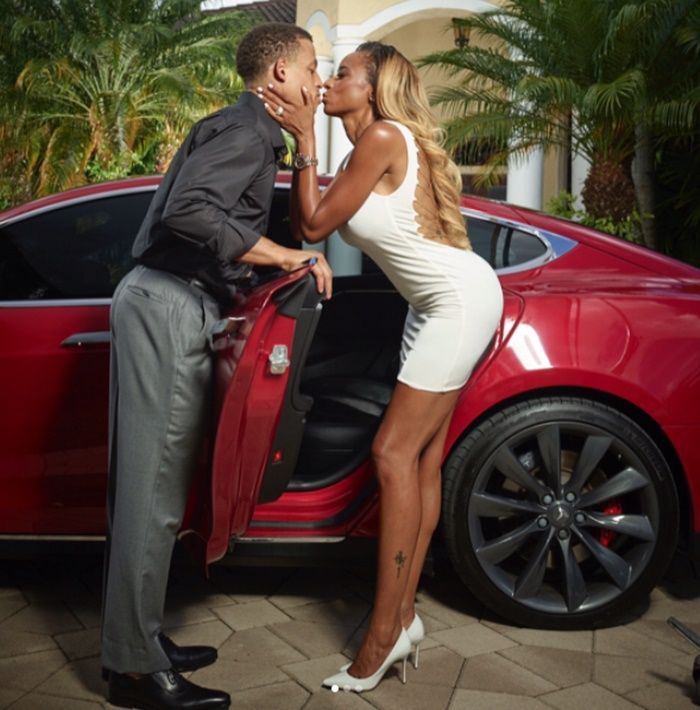 CelebNSports247.com was shocked to see the cake that she gave him because she made sure to let him know what she loves about him.
Apparently, what we've decipher from Brent Grimes Birthday Cake from Miko Grimes is that he has a phat dick. Plus, she loves his man milk. We also noticed that Brent has range on and off the field. Hey there is no easy way to say it. Brent turned 34 on July 19th, 2017.
Brent Grimes Birthday Cake Photos Say It ALL!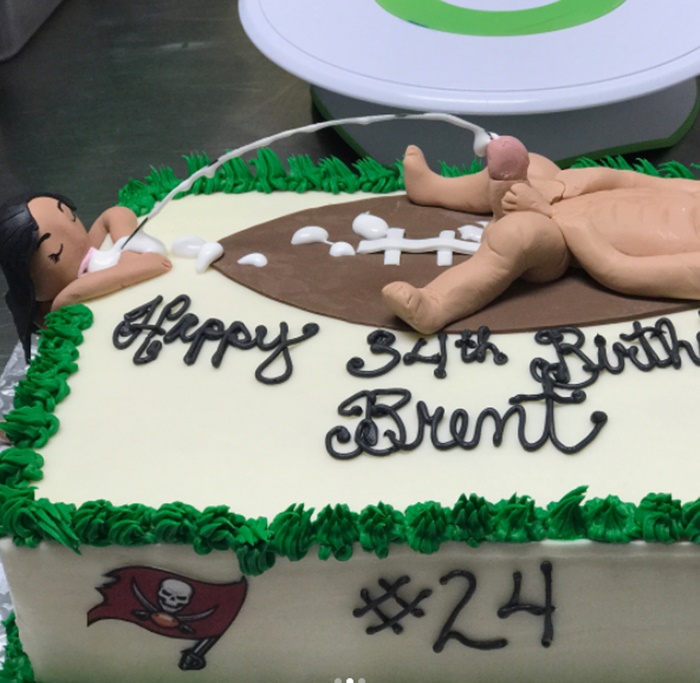 Miko posted this caption to wish her hunky honey a happy birthday:
"Dear Bae: ?Happy 34th Born Day??????????????I love youuuuuuuu!!!??? Just dont get it in my eye this time, it stings!?#BrentGrimes #TheBeigeRanger #OptimusGrimes #SwipeLeft ? #CakeLord ???????????????s/o @missprisscupcakesandsuch for the ???cake! That "and such" in the store name can go a LOOOOOONG way!"
We know what Brent Grimes must have got for his birthday because Miko probably had a mouthful.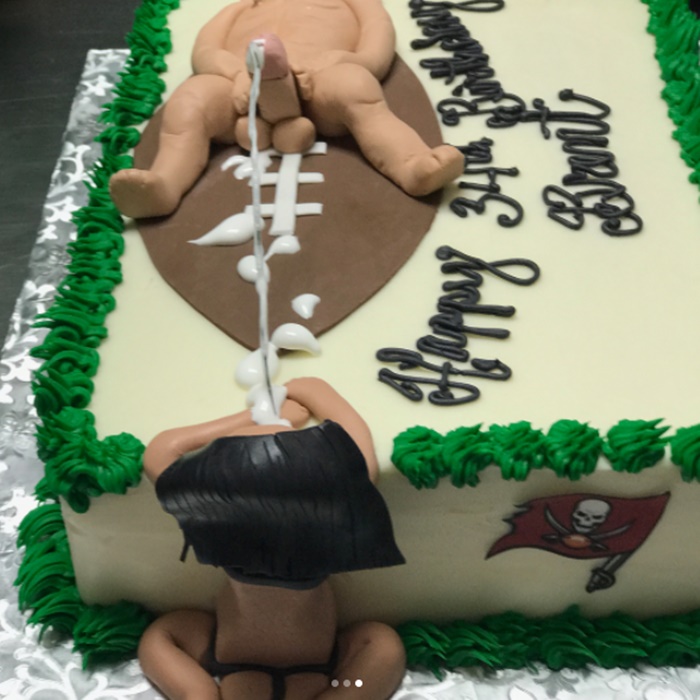 Did you notice the g-string the girl on the cake is wearing. Miko made it look like her.
Ladies if this is what you do with your man would you advertise it on social media?
[rpi]
Miko debuted on Baller Wives last week and has since been making headlines for her sailor's mouth, but we see there's a lot more happening.
Hey, we aren't hating, we are actually loving the cake, because Miko and Brent are living their lives the way they want. She apparently has no problem admitting that she's a freak, and ladies if this what keeps you man from straying, we say go for it. Protein is good for a body. #LOL
Anyways, Miko recently got into with a Baller Wives fan and some of the Baller Wives. Not only that, Miko is very opinionated on the show. She has been taking out her frustrations of Aja. Miko believes Channing Crowder got her fired and thinks she has no talent.
As for, Brent Grimes – The Tampa Bay Buccaneers cornerback Brent Grimes returned to the field for Tuesday's practice for the first time since being carted off the field with a "nasty looking" laceration to his shin last week.
Jenna Laine of ESPN posted this report:
Injury update: Bucs cornerback Brent Grimes was back practicing today after missing the… https://t.co/HNgChsJpJp pic.twitter.com/Cl0O0C9LP3

— JennaLaineESPN (@JennaLaineESPN) August 22, 2017