Dak Prescott Shows Off Gruesome Ankle Scar; Getting MRI on Shoulder!
2020 was a hard year for everyone. Dallas Cowboys QB Dak Prescott can attest to that because he too went through a lot of things since the beginning of that year.
CelebnSports247.com reports that on the latest episode of Hard Knocks Dak Prescott shared his NFL scars with the series.
The Dallas Cowboys QB having a private discussion where he talks about the death of his older brother in April of 2020.
Then, the compound fracture of his left ankle six months later.
The Cowboys quarterback has made a complete recovery but also showed off the gnarly scar that was left on his body.
Dak, 28, said:
When I had the first surgery, it was an open wound…And, they just wanted to go in and do what they needed to do initially. I thought I was going to be able to start rehab and yet I had to go back under the knife.

We kept that down, nobody knew that. And then, [the scar] became a wishbone.
Dak added:
I'm healthy. I'm completely healthy.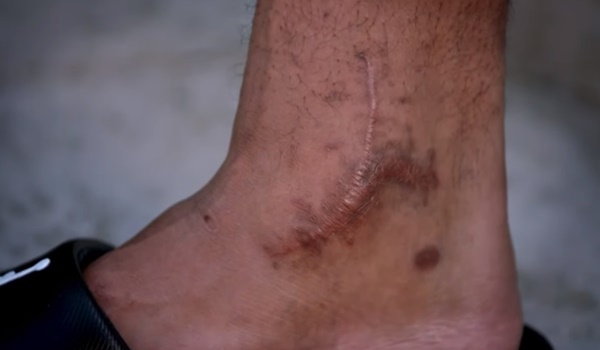 In addition, Dak Prescott to receive another MRI on his right shoulder.
According to reports, Prescott emphasizes that it's nothing to worry about, the Cowboys announced on Wednesday that quarterback Dak Prescott plans to have another MRI to check out his right shoulder strain when the team breaks camp this weekend.
Prescott, who missed most of last season after suffering a compound leg fracture, told reporters Wednesday that he remains focused on being on the field when the Cowboys open the regular season against the defending champion Buccaneers on Sept. 9.
Dak, who resumed light throwing this week, said:
Once I get back in the team setting, I'm not going to think about my arm. It's about progressing at the right time. It all felt good out there. Every throw I made. When they tell you stop, you don't want to hear it, but you (stop).
Prescott sustained the injury during a July 28 practice.