If there is any validity to this, then Evelyn Lozada has just hit gold digger status! It was said that Carl Crawford got cold feet because his friends felt Evelyn Lozada was a gold digger. Other reports state that he was cheating on her.
Regardless of what's being said: –  We're hearing that Evelyn Lozada won't give back her engagement ring to Carl Crawford. Read on and get the tea being spilled…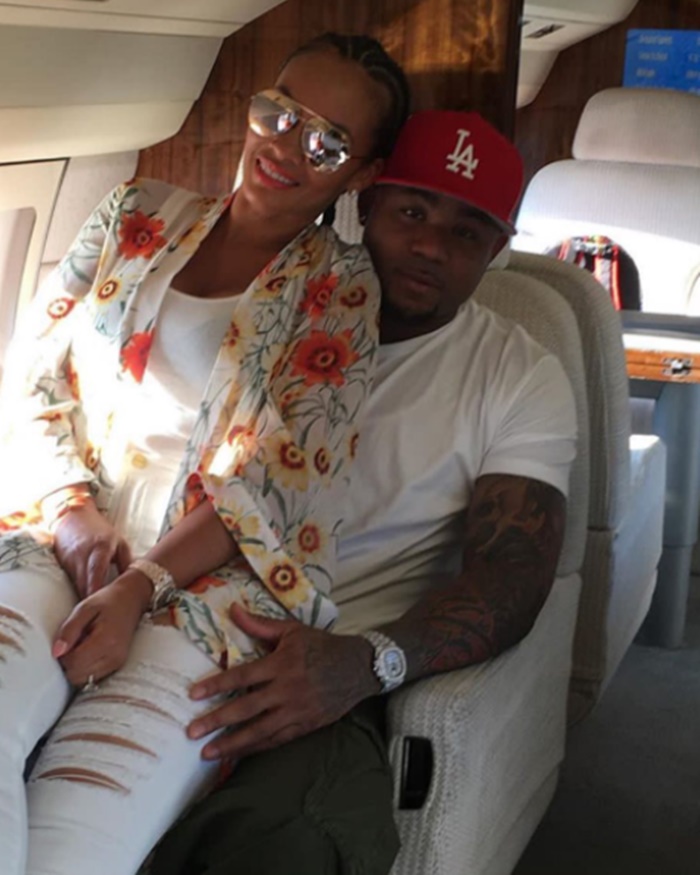 CelebNSports247.com has just received word that Evelyn Lozada has decided that her 14.5 carat diamond engagement ring she got from Carl Crawford is a conditional gift.
Wait, What? TMZ is reporting that Evelyn Lozada has basically made herself look like the biggest gold digger ever! She has decided that she's keeping the ring with the condition being that he wanted to get married.
Evelyn has grown attached to that phat 14.5 carat diamond engagement ring she got from Carl Crawford, so you're out of your mind if you think she's returning it. Unfortunately, that says a lot about Evelyn.
[rpi]
Evelyn and Carl Crawford Recap:
If you recall, Carl proposed to the "Basketball Wives" star with the $1.4 million ring back in 2013. Crawford had  signed a $142 MILLION contract. Then, during the 2016 season, he was cut by the LA Dodgers. Since then, things for he and Evelyn started going downhill. Things turned left after the holidays last December. The two were living separate lives and this month is was finally confirmed the engagement was called off.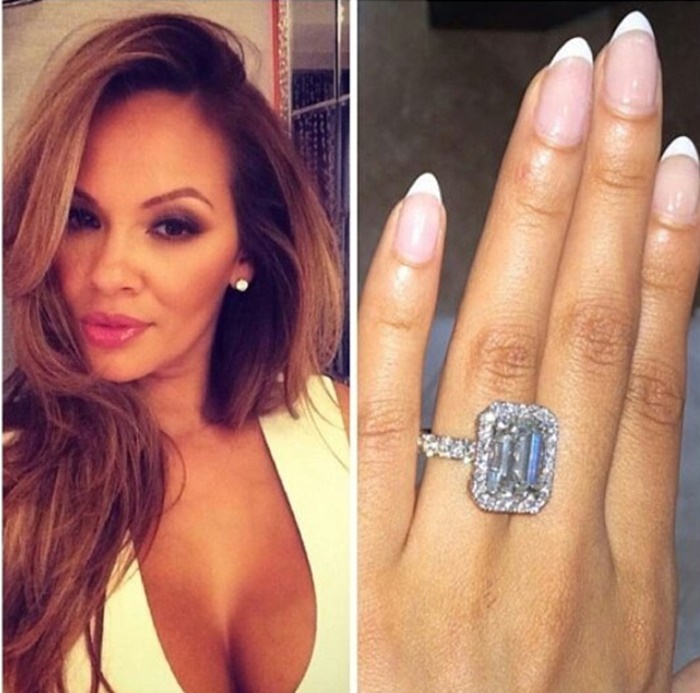 Here is what we know:
Evelyn Lozada suspected Carl Crawford was being unfaithful ?! Though, Carl and Ev remain good friends and are co-parenting. She still lives in their Arizona home and he now lives in Houston.
Now, sources close to Lozada are saying:
"Crawford ain't getting it back, period."
We're told she's planning on keeping the ring in a safe and passing it on to her kids one day. Get this, she's not expecting Carl to put up a fight.
NOTE: Have you realized that Ev struck out in the MLB, fumbled with the NFL and fouled out with the NBA?  First, it was Antoine Walker, then Chad Johnson, which she NEEDED to leave. But, not Carl Crawford? Is it the men, or is Ev the problem? Three strikes, she out!
What do  you think about Evelyn keeping the $1.4 million dollar engagement ring?