Former NFL Player Eric Decker NAKED Promoting Wife's Cookbook!
Former Denver Broncos wide receiver Eric Decker took off everything and posted a NUDE photo of himself and his wife's new cookbook. Ladies this is one sexy man and he has nothing on – oh la la! Continue on to check out what NFL Player Eric Decker NAKED…
CelebnSports247.com has the latest photo from Eric Decker who stripped down to his birthday suit on the gram.
The 33-year-old former NFL player took to his social media account on Saturday (September 26) to share a nude photo of himself reading wife Jessie James Decker's new cookbook "Just Feed Me."
Eric Decker writes alongside the naked photo of himself with some suggestive verbiage:
It's bigger, better, and tastier than what you could ever imagine……I'm talking about my wife's amazing new cookbook 'just feed me' It's officially out now! I've tasted everything and I can tell you it's damn good. Enjoy!
Yes, Eric, has you wondering is it really bigger, better, and tastier?
Oh wait, he's talking about the cookbook that his 32-year-old country singer and cookbook author Jessie James Decker wrote.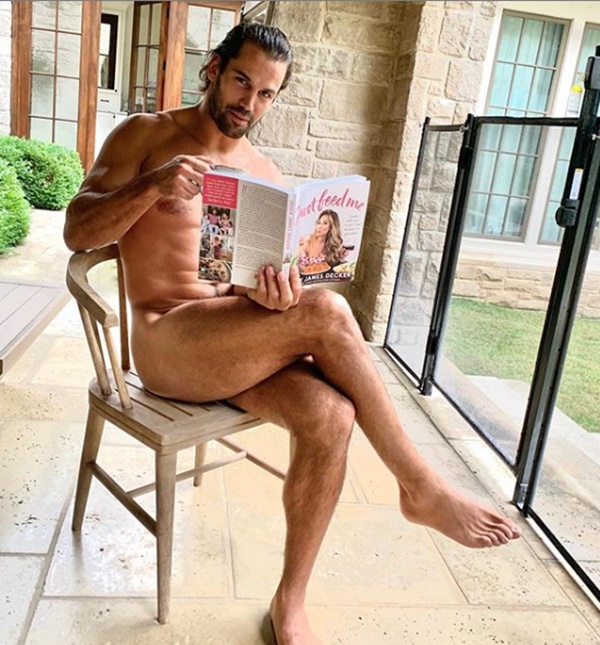 Jessie wrote along with two crying laughing emojis:
You're the best!
You can purchase Jessie's new cookbook off of Amazon!
View this post on Instagram