It seems that Houston Texans outside linebacker Jadeveon Clowney has played his last game with his team.
Read on since Houston Texans Looking to Trade OL Jadeveon Clowney…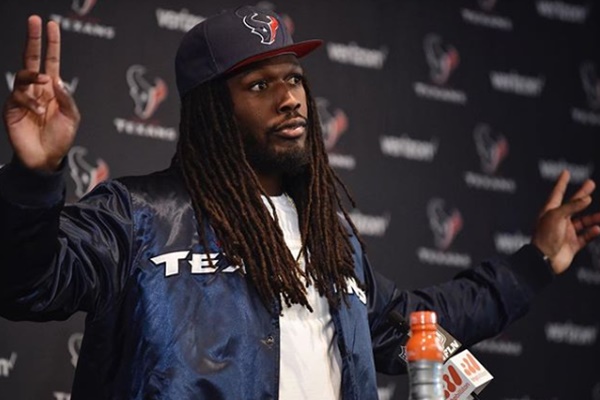 CelebNSports247.com has learned that the 26-year-old Houston Texans outside linebacker Jadeveon Clowney probably played his last game in a Texans uniform.
According to Michael Lombardi, the Texans are shopping Jadeveon Clowney and in talks around the league.
Lombardi added that the Houston Texans trade demands for Clowney "will be reasonable" and "won't be hard to solve."
There is only one issue that the Texans see happening with Clowney and that is the money he is looking for in a long-term deal.
Here is what we've learned via ProFootballTalk:
Anyone trading for Clowney would be getting his services for one year, with no ability to sign him to an extension until after the regular season ends. At that point, Clowney would have the leverage of a 20-percent raise over his 2019 salary, whether it's $15.967 million or, if his grievance regarding his alleged status as a defensive end is successful, $17.128 million. That equates to either $19.16 million or $20.55 million for 2020, either of which becomes the starting point for negotiations on a long-term deal.
Texans HC Bill O'Brien still has no clue when Clowney will be at camp.
So far, Clowney has yet to sign the Texans applied the franchise tag, skipped offseason programs, training camp, and the first preseason game so far.
O'Brien said on NFL Network:
I don't know. I really don't. I know he's working hard. He's out there working out…he's in shape. He's doing everything he needs to do to be ready to play. But ultimately that's up to him (when he reports). When he wants to show up, he'll show up, and he'll be ready to go. He's a professional. When that happens, we'll move forward with that. But I have no idea when he'll be here. I can't predict that.
The former No. 1 overall pick of the Texans back in 2014 recorded 47 tackles, 9 sacks, a forced fumble, three fumble recoveries, one defensive touchdown, and a pass defense during the 2018 NFL season.