Isreal Adesanya SLAMS Critics; "What EA Curse"?
Back in July of this year, it was said that Jorge Masvidal and Israel Adesanya were suffering the EA curse since they were the two UFC fighters on the cover of the UFC 4 game.
Tonight, Isreal Adesanya knocked out Paulo Corta for the middleweight title in the main event of UFC 253 Saturday at Flash Forum in Abu Dhabi. Continue on to see if Isreal Adesanya has put an end to the "EA Curse…"
After getting cleaned up following the fight, Adesanya took to social media minutes ago to question the haters and critics who said he would suffer from the EA curse, CelebnSports247.com reports.
Adesanya posted this:
What EA curse?… pic.twitter.com/rjUQtLeO7z

— Israel Adesanya (@stylebender) September 27, 2020
Back in July here is the UFC 4 game cover that ignited the rumors of a so-called "curse" for the two MMA fighters.
The EA cover curse strikes again & the game hasn't even come out yet #UFC251 pic.twitter.com/eSbar71KQB

— The real King Wally (@WaltFrogman) July 12, 2020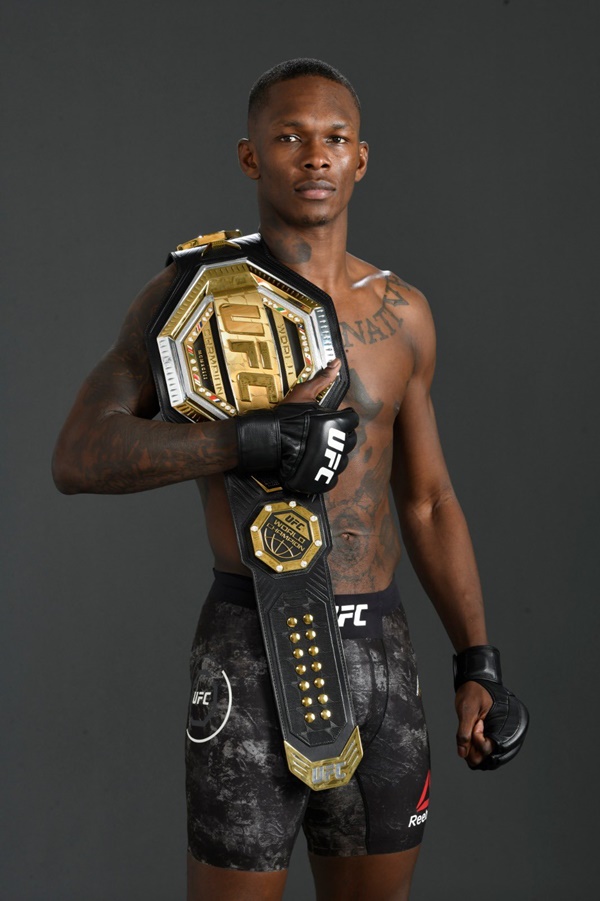 What's Up with The EA Curse?
Well, Back in 2015, the UFC 2 game was announced Ronda Rousey and Conor McGregor adorning the front cover.

Rousey, undefeated at the time, lost in November that year, not that long after the announcement, with Holly Holm ending her reign as bantamweight champion.

McGregor won his next fight against Jose Aldo in December that year but by the time the game came out in mid-March 2016, the Irishman had lost just 10 days before to Nate Diaz.

The Notorious was back on the front cover of UFC 3, with the announcement in November 2017 showing him with his two title belts. By the time the game came out he'd vacated one of the belts, he would vacate the next one just two months after the release and lost his next fight to Khabib Nurmagomedov. – Sportbible
Jorge Masvidal posted this in August: