First, we learned that former NFL star Kellen Winslow was guilty of multiple accounts earlier this week. Then, we found out that Kellen is nasty Asf and now he will be RETRIED for 8 remaining counts.
Kellen Winslow's life is RUINED all because he has an uncontrollable addiction to porn and can't stop himself from forcing sex on women. Yeah, something is totally off in his head. Continue on since Kellen Winslow Will Be RETRIED…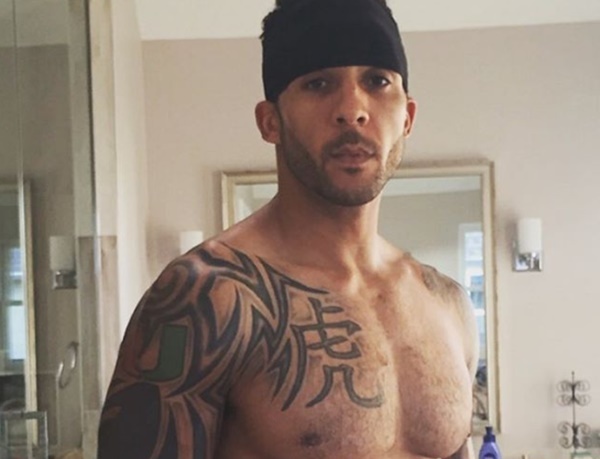 CelebNSports247.com has learned that Kellen Winslow will be retried on the 8 remaining counts that weren't decided by the jury in his rape case, officials say.
Remember, the ex-NFL star was convicted of 3 of the 12 total charges, including 1 charge of felony forcible rape. Kellen Winslow was found not guilty of 1 count of lewd conduct? But, the jury had deadlocked on the 8 remaining charges stemming from allegations he raped 2 additional women and exposed his genitals to 2 others.
TMZSports reports has more news about Kellen Winslow has more trouble are still ahead of him, about 8 to be exact.
Well, prosecutors have announced they're taking another swing at the 8 remaining charges, with a retrial set to begin later this year with Jury selection beginning in Sept.

Winslow is now facing up to 9 years in prison, because of his rape conviction last week.

Now, if he's found guilty of the rest of the charges against him, he could face up to LIFE in prison.

Of course, Winslow's attorney asked the judge to release his client from custody with a GPS-tracking device but the judge shot that request down hard.
Thoughts on Kellen Winslow Sex Addiction is a Sickness:
That sucks, but could you imagine tracking him into a park late at night and notice that he is attacking someone in the bushes. Or even worse, watching him masturbate in multiple areas of the city. The man obviously loves his penis a lot and can't keep his hand off it.
It is just crazy how some people get that feeling from sex and then can't get enough, but raping someone is a sickness. Addiction to masturbation, it's a bit much, but he NEEDS a sex partner to run him down. If he had that we bet all this crazy would be zero.
On a bright note, he will probably find some dude in prison who loves his penis as much as he does, so they can f all night and day in his cell. Maybe someone needs to blow his back out and let him feel what its like to be raped. Give it some time that will probably happen in prison, if it hasn't happened already.
Back in June 2018, Winslow, 35, was arrested after officials say he kidnapped and raped 2 transient women in 2 separate incidents (one in March and another in May). A 3rd woman later stepped forward and also claimed Winslow raped her 15 years ago while she was unconscious.
Kellen was also accused of exposing himself to two other women in separate incidents over the past year as well. All of Winslow's accusers testified during his trial. He did NOT take the stand.