Could Lonzo Ball's time be up with the Los Angeles Lakers?
We previously reported that multiple Los Angeles Lakers were on the chopping block ahead of the NBA trade, so they should be packed and ready to go.
Well, it appears that Lonzo Ball, who found himself in the middle of trade rumors, posted a cryptic message. Read on…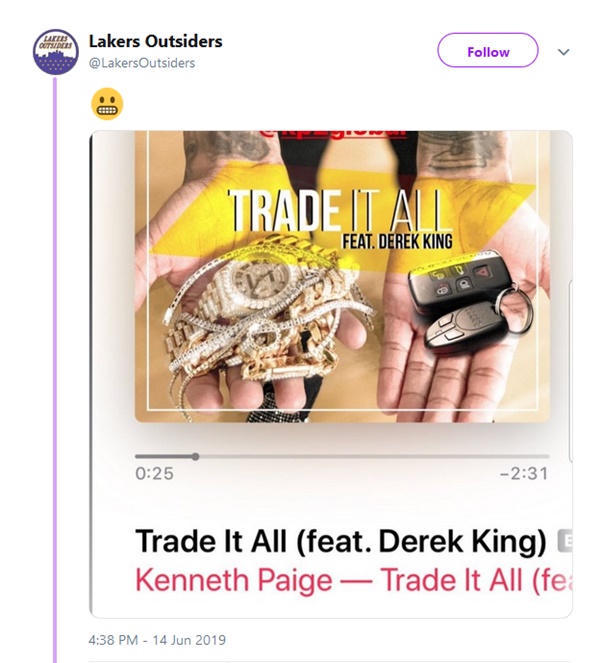 CelebNSports247.com reports that with the conclusion of the 2018-19 NBA season on Thursday, the offseason has officially started for all 30 teams and Lakers guard Lonzo Ball had something to say about it.
Lonzo Ball who found himself in the middle of trade rumors posted a screenshot of a song he was listening to on his Instagram story.
The title of the song? "Trade It All."
The cryptic post comes after Marc Stein of The New York Times reported that the Lakers were offering Ball, Brandon Ingram and the No. 4 pick in a trade for New Orleans Pelicans Star Anthony Davis.
While talks between the two sides have seemingly reached a stalemate over the inclusion of Kyle Kuzma, it looks like Ball might know he's on his way out of Los Angeles.
Tania Ganguli, and Brad Turner of the Los Angeles Times reported the deal hinges on the Lakers' willingness to part ways with Kuzma.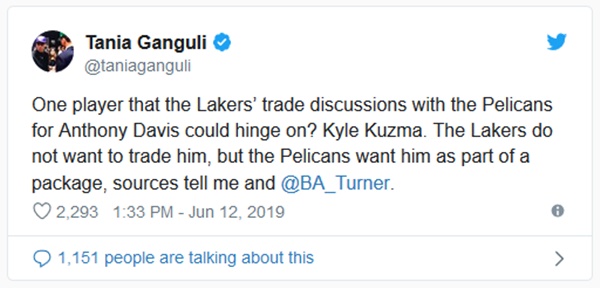 As Marc Stein notes:
The Lakers' ability to seal a deal for Anthony Davis likely hinges on what the No. 4 pick can fetch. If the No. 4 pick can land a player to excite New Orleans, on top of Ingram and Ball, then the teams are headed for an agreement in principle before draft night next Thursday.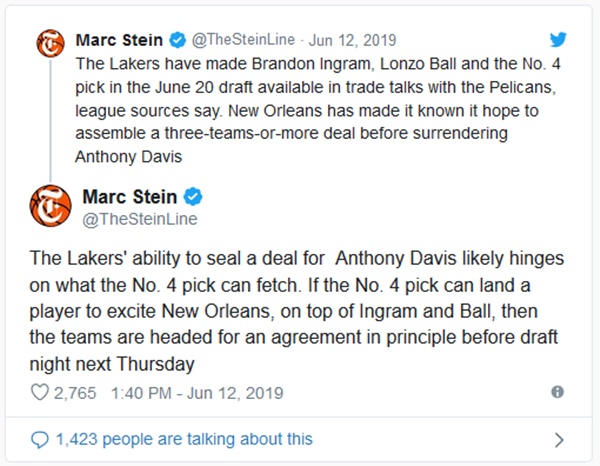 What do you think about the Lakers wanting to trade multiple players for New Orleans Pelicans Star Anthony Davis?