Hey Martellus Bennett, the Green Bay Packers don't play that! If you haven't heard, tight end Martellus Bennett just got cut by the Packers.
Read on and find out why Martellus Bennett was cut by the Green Bay Packers…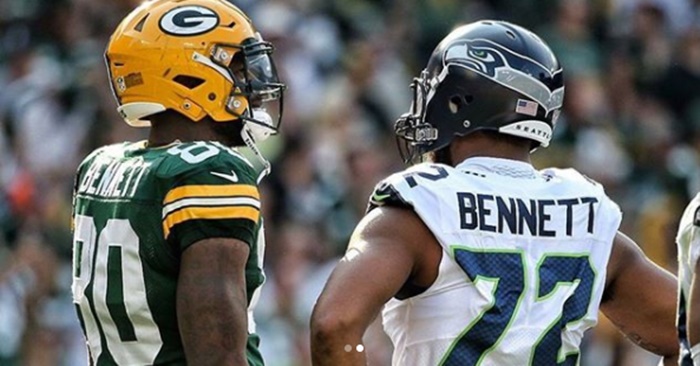 CelebNSports247.com has learned that on Wednesday the Green Bay Packers announced that they've cut TE Martellus Bennett for "failure to disclose a medical condition" designation.
The announcement will allow the Packers to potentially reclaim $4.2 million out of  Martellus Bennett's signing bonus. Yes, since he apparently did not "disclose a medical condition" he losses a portion of his three-year contract signing bonus, which he signed back in March.
The 10 year veteran of the NFL, Bennett, last played on Oct. 22. Since his last time on the field, Martellus announced during the Packers' bye week that this would likely be his last NFL season, according to DeadSpin.
[rpi]
What lead the Packers to cutting him?
Well, the incident in hand was when Bennett's "condition" became apparent when he was seeking medical opinions about an injured shoulder, according to coach Mike McCarthy. It was also right before the team waived him, and Bennett was ruled out of Sunday's game against Chicago.
Bennett is now on waivers, and if no team claims him by Thursday afternoon, he'll become a free agent.
Basically, if Martellus Bennett sticks to his word, he will be retiring after this season.