Panthers QB Dan Ellington Out with Knee Injury!
This is not the news that the Georgia State Panthers wanted to hear after the news broke that their quarterback Dan Ellington is out due to an injury. Read on for more about Panthers QB Dan Ellington injury…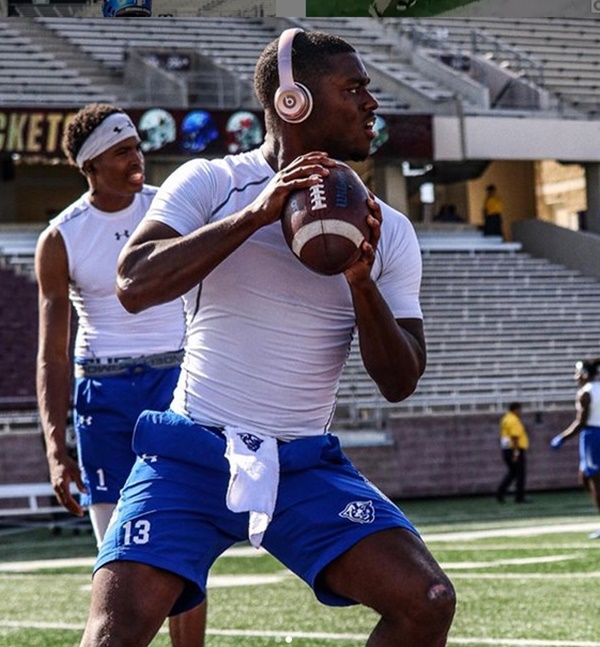 CelebNSports247.com reports not only did Georgia State have its four-game winning streak broken last week, the Panthers lost standout quarterback Dan Ellington for an undetermined length of time!
Clayton News Daily Reports:
Georgia State (6-3, 3-2 Sun Belt) played without the services of senior quarterback Dan Ellington in the second half after he sustained an injury with seconds to play in the first half. Ellington went 5-of-10 for 42 yards and rushed nine times for 91 yards and a touchdown in the first 30 minutes.
According to reports, Ellington suffered a sprained right knee in a non-contact injury in the final minute of the first half of Saturday's 45-31 loss to Louisiana-Monroe.
It is being said that he will be out for this week's important Sun Belt Conference game against Appalachian State.
As far as his return to the field, Georgia State coach Shawn Elliott said:
It's still too early to tell (how much time he'll miss). He won't be back this week. We'll see how his recovery goes. We'll proceed this week with Quad Brown and let him run our show.