Ravens WR Hollywood Brown Had Both His Girlfriends At Game!
Wow, this is a real playa playa move if you ask us, but who's asking, right? Anyways, Hollywood Brown had a huge game last night and now we are starting to see why. Get the tea spill on Ravens Hollywood Brown having 2 Girlfriends at the game...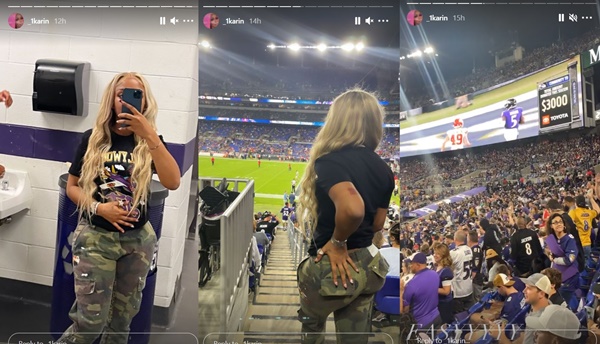 CelebnSports247.com reports that the game was on the sidelines with both of his girlfriends since he's playing the field.
What we are hearing from WAGS is that Hollywood Brown allegedly had two women watching the game that are both close to him intimately.
Yes, real close…ya feel.
Anyways, WAGS reported this tea:
Let's kick things off with something light. Allegedly Hollywood Pimp Daddy Brown had two women at the same game. Okay, ain't nun but a lil bit of competition.
Meanwhile Hollywood Brown was on his game with an acrobatic touchdown and a clutch fourth-down conversion, Baltimore Ravens quarterback Lamar Jackson beat the Kansas City Chiefs for the first time in a thrilling 36-35 decision on Sunday night.
Apparently, both of these women are clueless that they smashing the same man.
Talk about playing these women, we are not sure who to feel sorry for because they could be using him and much as he's using them.
Take a look at these two ladies and decide.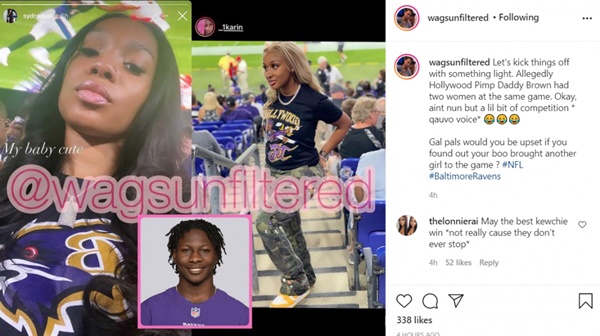 View this post on Instagram