Seahawks DE Jadeveon Clowney Baby-Mama Accused of Stalking + STD's By IG Model!
Wow, this is a lot! Jadeveon Clowney is in the midst of a great year, but his personal life is on FULL EXPOSURE!
Thanks to Instagram model Laci Jackson, she is BLASTING Seattle Seahawks DE Jadeveon Clowney and his baby mama of harassment and spreading STDs. Read on…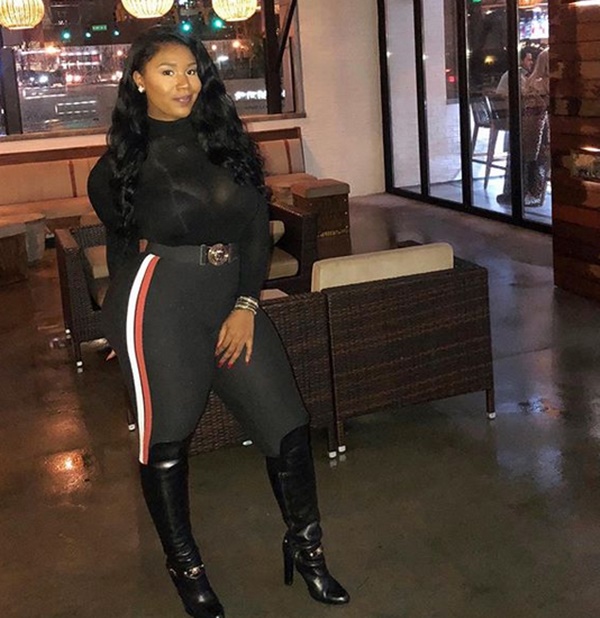 CelebNSports247.com is shocked that these allegations made by Instagram model Laci Jackson who decided to air her frustrations about Seahawks defensive end Jadeveon Clowney
Though it is NOT her place to put something like this in the streets, she still went ahead and did so.
Jackson accused Clowney and his child's mother of harassing and bullying her over the past two years that resulted in her Atlanta home being broken into.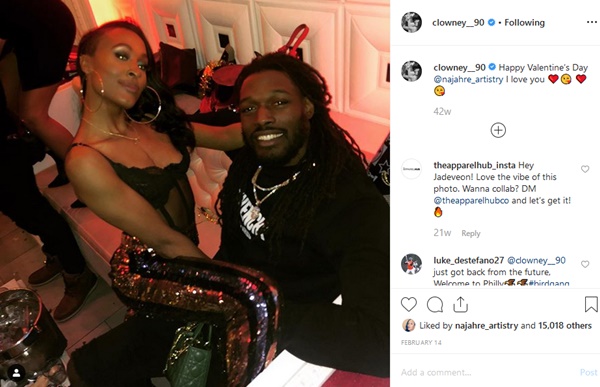 She writes:
Happy Friday everyone ?
I've had some devastating things happen to me in 2019 like someone breaking into my apartment in Buckhead and recording every movement I made. After the SuperBowl in February of this year I was watched, live streamed and recorded for months unbeknownst to me. I was also being cyber-stalked, followed and harassed by a former wardrobe styling client who is in the NFL and his associates.

I made the decision to move to Atlanta from Houston because I needed a new environment but I had no idea that I would be leaving my Peachtree apt in the middle of the night, on a redeye flight to Ft Lauderdale and would never return back to the place that I called home for the last year. I literally had movers come into my place and move all of my belongings while I was in Florida praying and meditating about the situation I had just endured.

I haven't spoken much about it to anyone but seeing that this year is coming to an end and I'm working so hard to get things in order again, I thought it would be a great time to be candid about my year and experiences.

If you're a young woman reading this my hope is that you'll take this as a warning to be very careful of your surroundings and who you let into your personal life or business ventures.

I am looking forward to 2020 and all the wonderful things in store for me worldwide.

Laci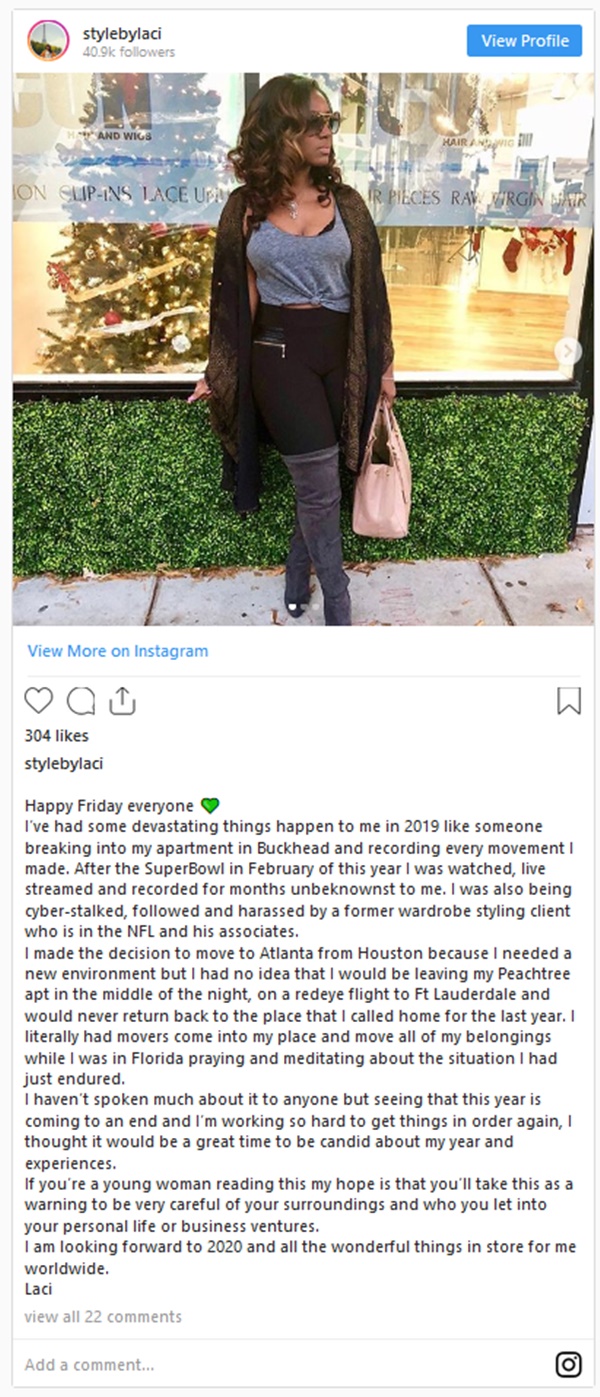 In her open letter to the public, Laci is claiming that the 6-foot-5, 255-pound NFL ballers child's mother gave her son as well as Clowney sexually transmitted diseases.
Our question is this? How does Laci know? Did Jadeveon tell her in privacy or did she assume it was him? The only other question is this, does she too have an STD now? Someone is sounding pissed off and bitter. USE A CONDOM!