Minnesota Timberwolves Taurean Prince Arrested On Drug Warrant!
The 28-year-old Timberwolves forward was taken into custody in Florida on Thursday night for a warrant stemming from a May traffic stop where police said they found drugs and guns in his car. Continue on for more details on why Prince was Arrested???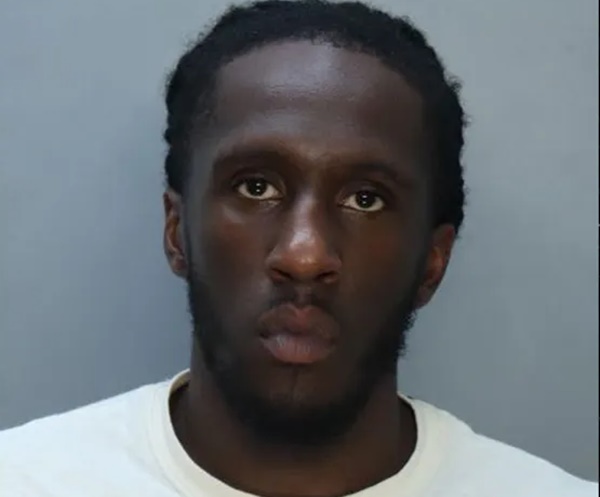 CelebnSports247.com reports Taurean Louis Waller-Prince was arrested on an out-of-state fugitive warrant, and booked at the Miami-Dade County Jail.
According to police documents obtained by TMZ Sports, Prince is currently being held on no bond due to a charge involving "dangerous drugs."
Minnesota Timberwolves forward Prince was arrested in Miami on Thursday night.
Taurean Prince was booked at 7:51 PM due to an outstanding warrant. A police spokesperson tells us it stems from an alleged drug-related incident in Texas.
Prince's attorney Kent Schaffer tells PEOPLE that the athlete was pulled over in Arlington, Texas, and "apparently in the last week and a half they issued a warrant for his arrest because they recovered 1/100th of an ounce of THC, which is probably the smallest amount you can have."

He adds that he wasn't aware of a warrant against Schaffer, stating, "The only reason we knew was because he was going out of the country for vacation. He was in the [Miami International] Airport and his name came up showing that there was a warrant and they took him into custody."

Taurean's rep, Cathy Cardenas, tells TMZ Sports the warrant was related to a traffic stop in Texas back in May … when cops found a marijuana device in Prince's car.
Prince, a star at Baylor, was taken by the Jazz in the first round of the 2016 NBA Draft, but was traded to the Atlanta Hawks just days later. He's bounced around the league since, but played well for the T-Wolves after being traded to the team last year.
He's since signed a 2-year, $16 million extension with Minnesota … and is expected to be a key player on the team this season.